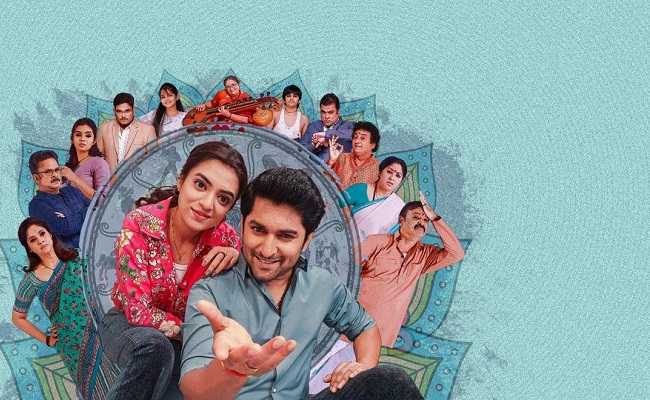 The teaser of Nani's Ante Sundaraniki amused one and all. Today, the makers dropped theatrical trailer of the out and out entertainer.
Besides introducing two distinctive world of Sundar and Leela, the trailer also drops some hints about the plotline.
While Sundar's dream is to visit USA at least once in a life time, Leela Thomas wishes to have her wedding at the location where first female photographer captured her first snap.
Both the families are orthodox and are completely against inter-religious marriage. Then, they take a decision which forms crux of the story.
The last episode where Nani watches the gospel on TV, and suddenly turns it a Hindu spiritual song brings lots of laughs.
Vivek Athreya generates fun alone through the characterization of Sundar and Leela, wherein the two different worlds of the two make it a hilarious ride.
There seems to be more than what it was revealed through the teaser and now the trailer.
However, whatever we have seen through the trailer, the film is going to be a unique love story with fun-filled narration.
The flawless performance of Nani as Sundar is the major asset, as he brings freshness to the tale with his hysterical portrayal of the character as a young Brahmin.
Nazriya Nazim who's making her Tollywood debut is the right choice. The chemistry worked well for the movie.
Niketh Bommireddy's cinematography and Vivek Sagar's background adds to positives.
The trailer has set the bar further high on the movie produced by Mythri Movie Makers. It will hit the screens on 10th of this month.