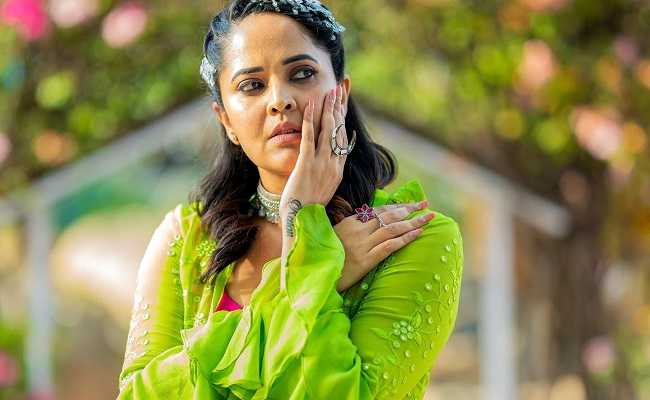 The days of social media are very sensitive. One cannot expect peace of mind after tweeting something controversial.
Sometimes, a random line posted on twitter may also become controversial due to the wrong timing. Now something of this sort happened with Anasuya Bharadwaj.
She tweeted a general line in Telugu with an apparent translation that the sin of cursing mothers hits hard in due course of time.
But this tweet coincided with the release of Vijay Deravakonda's 'Liger'. Well, what's the coincidence?
Long time ago, when Arjun Reddy was released, Vijay Devarakonda became famous for uttering the word ' 'ma$$rc$$d" which is a cuss word referring to a mother in general.
So, Vijay Deverakonda's fans understood Anasuya's tweet as a dig against the failure of 'Liger'.
The fans of this hero started attacking Anasuya with filthy tweets addressing her 'aunty'. To this Anasuya was not silent but invested enough time in replying to every tweet.
This tweet war started trending in the social media and Anasuya warned the netizens whoever tweeting about her with bad legal consequences. The war is still going on.