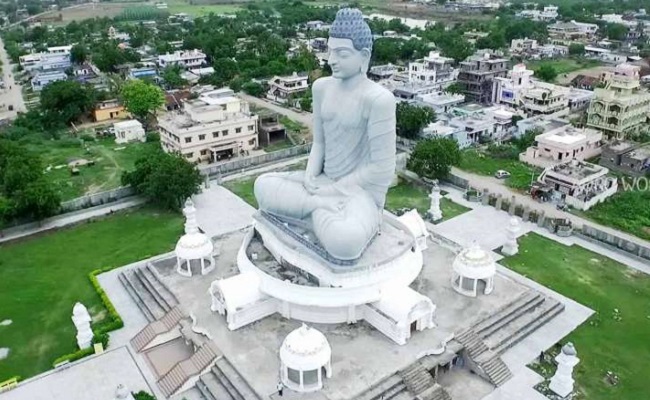 The National Democratic Alliance government at the Centre on Wednesday made it clear that the capital city of Andhra Pradesh is Amaravati, as of now.
Union minister of state for home Nityanand Rai told Bharatiya Janata Party member in Rajya Sabha G V L Narasimha Rao that as per the information available with the Centre for now, Amaravati is the capital city of Andhra Pradesh.
Narasimha Rao raised this issue during the question hour. He pointed out that there is a lot of uncertainty over the capital of Andhra Pradesh and nobody knows what the capital is after the state government repealed the three capitals legislation in the state assembly.
He also sought to know who would decide the capital city of the state, because of this uncertainty and what information the Centre had in this regard.
Responding to the question, Nityanand Rai said it was for the state government to decide where the capital city has to be located.
"Initially, the state government said Amaravati would be continued as the state capital. Later, they told us that there would be three capitals for the state – executive capital at Visakhapatnam, judicial capital at Kurnool and legislative capital at Amaravati," the minister said.
However, there was no further information from the Centre.
"We came to know by media reports that the state government had repealed the legislation on three capitals. As such, Amaravati will remain the state capital, as per the records available with the Centre," Nityanand Rai explained.
Meanwhile, the state high court resumed hearing on the three capitals issue on Wednesday.
Last week, it had heard the arguments of the farmers of Amaravati who wanted the case to be continued as the state government was firm on reintroducing the three capitals' bill in the state assembly.
On Wednesday, the state government's counsels are putting up their arguments. They want the petitions challenging the three capitals be dismissed, as they would become infructuous after the withdrawal of the proposal.