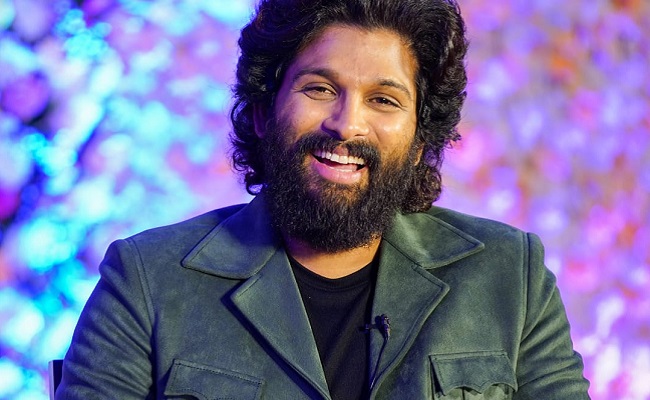 The grand success meet event of Pushpa: The Rise was held in Tirupati the other night. Allu Arjun, Rashmika, Sukumar, and other lead cast and crew of Pushpa attended the event.
Allu Arjun started off his speech by nailing the Chittoor accent. His Chittoor diction was bang on point.
"After I started preparing for my character in Pushpa, I got to know a lot about Chittoor accent and the culture. I wanted at least one of Pushpa's events to be held in Chittoor and luckily, we are holding the pre-release event here," Allu Arjun said.
Adding further, Allu Arjun state "The common belief is that Tirumala Venkanna is firmly behind Chittoor people and he will lead them from the front. For me, Sukumar is my lord Venkanna. Such has been his guidance for me."
Allu Arjun added that he thoroughly enjoyed playing Pushpa Raj on screen and said he fell in love with Chittoor dialect and the culture as played a Chittoor lad in the film.
The Allu hero added that Rashmika is a very talented actress and she has a long way to go in her career. He thanked the producers Mythri Movie Makers for their unconditional efforts for Pushpa.