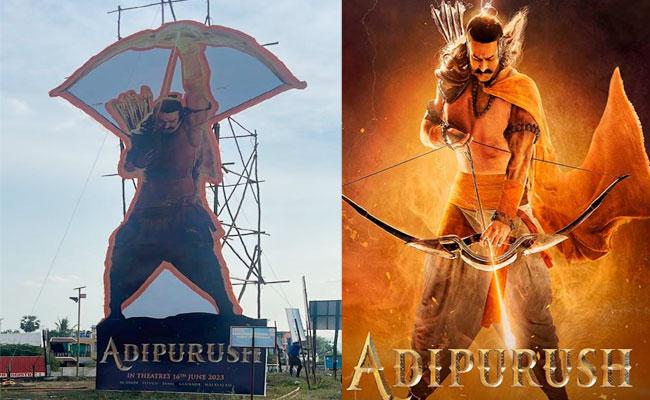 In a historic moment for Indian cinema, the pre-release event of a film is set to be etched in the annals of time.
The pre-release event of Adipurush is anticipated to be the grandest spectacle in recent memory.
Directed by Om Raut and featuring Prabhas and Kriti Sanon, the film is slated to hit screens on June 16. The makers are sparing no effort in promoting the movie.
Adding to the grandeur, the esteemed chief guest for the event will be none other than Chinna Jeeyar Swamy, a revered spiritual leader and ascetic known for his enlightening discourses. His presence will grace the occasion and bestow divine blessings upon the team.
In an unprecedented move, a 50-foot holographic image of Prabhas will be showcased, making cinematic history.
Additionally, an expansive set depicting Ayodhya is being constructed in Tirupathi, further strengthening the connection between Adipurush and Lord Rama, as well as Lord Venkateswara Swamy, both revered avatars of Vishnu Murthy.
To add to the extravaganza, a hundred dancers and a hundred singers will perform the songs from Adipurush and The Ramayana.
The entire event will be directed by Prashanth Varma, and a colossal crowd of over one lakh people is expected to grace the occasion.
This monumental event, the brainchild of Shreyas Media, will be a one-of-a-kind experience, with Jhansi serving as the host, further elevating the magnitude of this momentous occasion.