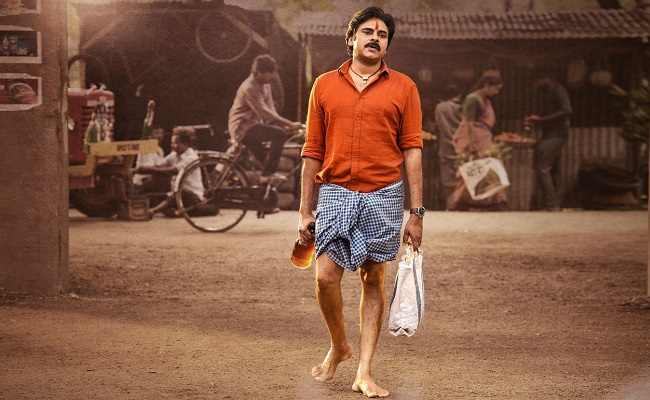 Bheemla Nayak was the most awaited film of the season for Pawan Kalyan fans. Initially it was planned to release this film in the Sankranthi race but with the requests from the RRR team and Radhe Shyam makers, it got postponed to February.
But this turned out to be an advantage for the film. Though the dubbing, RR and other post production activities are completed, the director wanted some time to get the CG work done meticulously.
There is an episode in the film where Pawan Kalyan has to look many years younger than that of his actual age. The related CG work is given to a company. So, with the postponement of release, the work is going on leisurely but effectively.
There is another reason for postponement as well. Nobody knows what happens next week in this Coronavirus driven world. So, if the film gets postponed again either due to Covid regulations or other reasons, then there is a danger that people may lose interest in it.
Keeping all these ifs and buts in mind, wisely Sitara banner has placed its small film DJ Tullu to release on January 14. 'Bheemla Nayak' was also made on the same banner.
So depending on the situation, the banner can replace DJ Tullu with Bheemla Nayak. Since, there is enough buzz for Bheemla Nayak, the need to put extra focus on promotion is almost minimal.
Discussions happened on these lines today but finally the makers have decided not to put 'Bheemla Nayak' in the Sankratnthi race.
Even if everything looks bright until January 14th, there is no guarantee that the Telugu governments may impose yellow alerts the very next day or after a couple of days of release, if they feel the virus is spreading wild. In such a situation, the film gets killed.
Considering all these pros and cons, 'Bheemla Nayak' is staying away from the Sankranthi race.