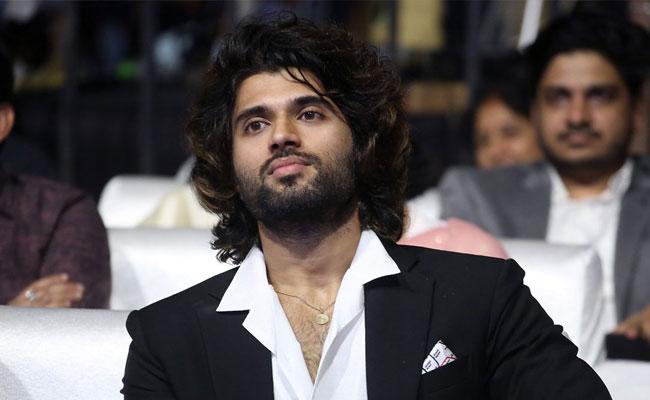 Trivikram bagged a bigger name as a story writer than a director. As a director he needs to spend time for more than a year or two.
But as a writer he can write scripts in a short time. Thus he gave a story for Sai Tej and also spent some time for Bheemla Nayak.
Now he is also working for Vinodaya Sitam remake. He has many ideas to sell but everything carries some calculations and combinations.
The latest gossip in Tollywood is that Trivikram narrated a line to Vijay Devarakonda sometime back. But that didn't move eventually.
Now this topic has surfaced and the proposal was made to get that story line directed by Shashikiran Tikka.
But as per the source Vijay said that he is ready if Trivikram directs but a stern 'no' for others. If he has to work with Trivikram he needs to wait for three years as the director has films with Mahesh Babu and Allu Arjun in line.
There is a talk that he may do Hiranyakashap with Rana after that, as it is believed that Gunasekhar is out of the project.
In fact, if a right director comes up, working for Trivikram's story is not a bad deal. So every hero cannot aim at getting directed by Trivikram. It should be understood that even his story is a blessing.