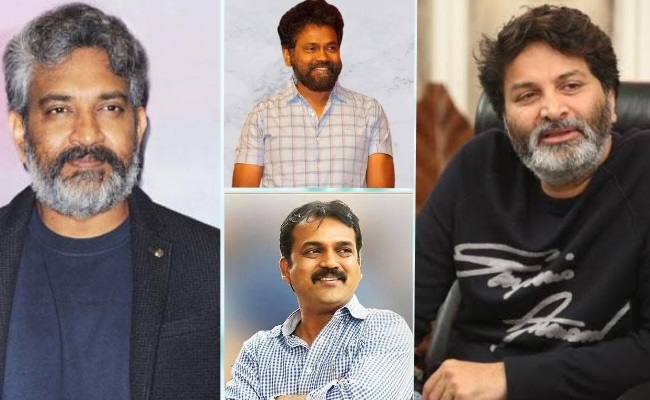 Until now, media and the film industry veterans used to lament on the rising production costs due to the high remunerations of top heroes.
Little money is being spent on the writing and the making but more money is being eaten by the heroes in the form of remuneration. Now, top directors join the heroes.
Rajamouli, Sukumar, Koratala Siva and Trivikram Srinivas are the biggest directors in Tollywood right now.
While Rajamouli's remuneration is higher than many top heroes in India, which is said to be in the range of Rs 75 crore (excluding a stake in profits), the other three directors have hiked their remuneration as well.
Sukumar is now taking home the remuneration of Rs 20 crore for Allu Arjun's 'Pushpa'. Trivikram Srinivas is getting anywhere in the range of Rs 20 to 25 Crore.
Koratala Siva has been charging Rs 18 to 20 Crore as his remuneration.
Other top league of directors are getting Rs 10 to 15 crore. The remunerations of the directors are now on par with the top heroes.