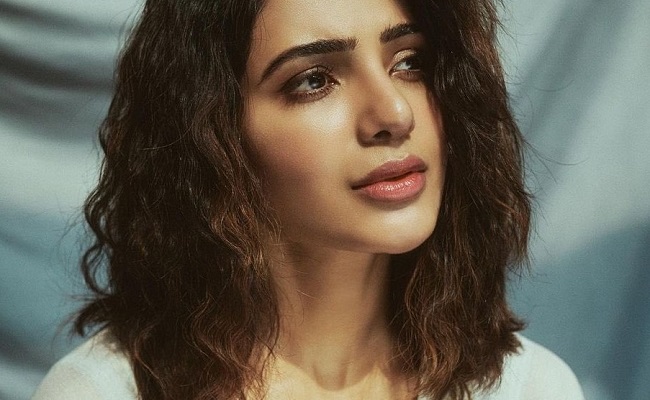 Samantha is in the national news of entertainment with her latest superhit song 'Oo antava' in 5 languages and there is no dispute in that.
In fact, the song has become more popular than her in this case.
It is an open secret that she was paid a decent Rs 1.5 Cr to shake her leg for this number. But the PR team of Samantha, to keep the actress in high demand in the Bollywood circuit started spreading the news that she was paid Rs 5 Cr for this song.
Not stopping there, it is also rumored that the actress agreed to do this only after Allu Arjun personally convinced her. The PR team ensured to publish this in Bollywood media.
In a way this may turn into a backfire for her. Rs 5 Cr for an item song is not a small thing. This gives a hint that she needs to be paid on par with Deepika Padukone or Alia Bhat for a full length role.
Samantha may be a popular actress down south but for Bollywood she is only a debutante. So, projecting such huge numbers in the name of marketing may prove detrimental to her career and end up as a joke for the people who know the truth.