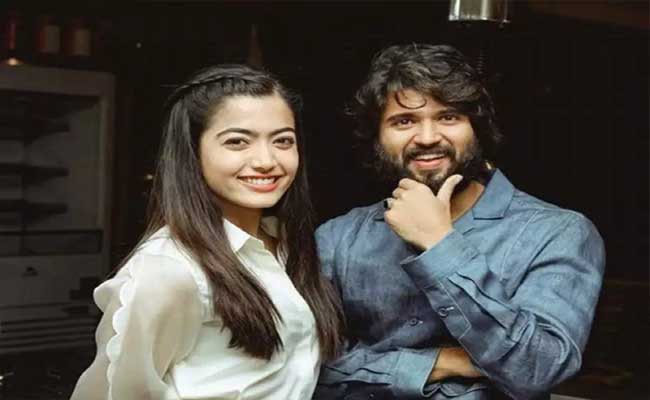 The Bollywood media is abuzz about the relationship between Rashmika Mandanna and Vjay Devarakonda as it all started with the duo landing in Maldives.
Though they thought to make this holiday away from the media glare, some mistakes they committed made them caught red handed.
It is known that Rashmika was seen in Mumbai airport and within a short time Vijay D also arrived leaving some vent for speculation. Later the fans tracked them and both landed in Maldives.
This was known when a fan identified the goggles worn by Vijay D at the Mumbai airport on the face of Rashmika in Maldives and posted it on social media.
Leaving this aside, it is said that both were in a relationship for sometime but moved apart due to ego clashes.
According to the reports, Vijay Devarakonda was in depression with the failure of Liger, and so his ego got down which made him reunite with Rashmika who is enjoying pan India success as the Pushpa's lady.
No one knows the veracity of this news but this is in circulation.