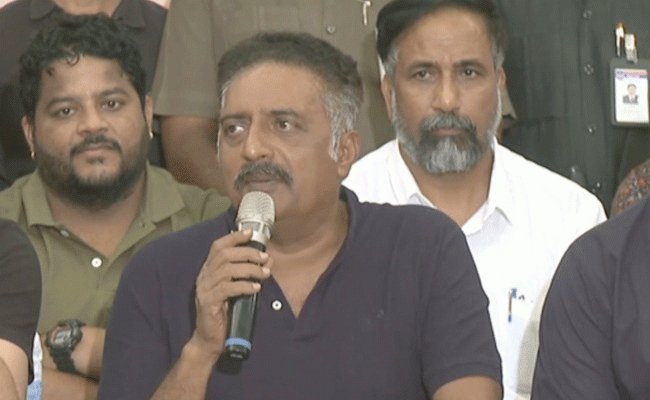 There has been a huge campaign that Chiranjeevi is backing the candidature of Prakash Raj for the MAA Elections.
But surprisingly Chiranjeevi never came out and spoke in support of Prakash Raj though Nagababu took the mantle. Finally the election took place and Vishnu won.
The curtains weren't down there. Prakash Raj resigned from the MAA Membership. Nagababu followed him. Few other panel members of Prakash Raj have resigned. The Press Meets after the election result raked controversy.
It seems that Chirabjeevi sent a message to Prakash Raj through Nagababu to go silent on this issue. But sources say that Prakash Raj is hell bent as he feels that he is betrayed without giving required backup during the campaign.
As he lost the election and there is no chance next time even to contest, Prakash Raj decided to fight in his way, say some. That's the reason he is going ahead with court cases and all as per the inside news.
There is a talk that Chiranjeevi spoke to Mohan Babu on this and clarified that he is no way connected to whatever has been happening after the election.
We have to see if Prakash Raj gets the support from his panel members when they feel that Chiranjeevi is not in sync with Prakash Raj's moves.
Will Prakash Raj become all alone and stop his fight knowing that he cannot take it anywhere? We have to wait and see.