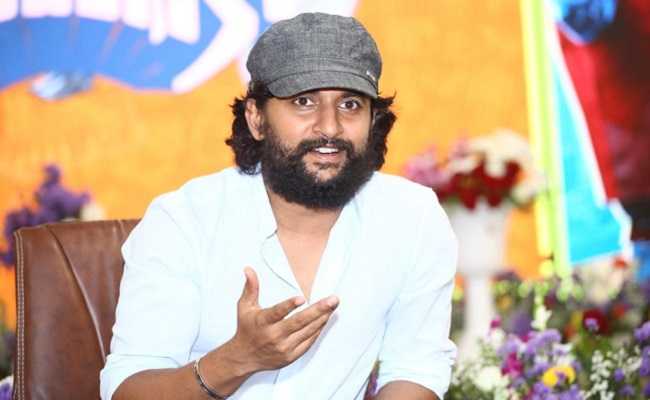 'Natural Star' Nani is one of the highest-paid actors in Tollywood among mid-range heroes. He takes home Rs 15 crore for a film.
Despite not scoring a hit in the last three years, Nani is demanding such hefty remuneration based on non-theatrical revenue for his films.
But his theatrical market is going down further.
"Ante Sundaraniki", which hit the theaters on 10th June, will almost complete its theatrical business by the end of the second weekend. In Andhra Pradesh and Telangana, the film has collected a share of Rs 12 crore in 10 days.
The only solace is he still has decent hold over the USA market. 'Ante Sundaraniki' raked in decent money in the second weekend as well.
But the theatrical revenue from the film doesn't even cover his remuneration. Nani needs to focus on the ways to attract moviegoers to sustain his image as a mid-range hero.
He needs to fix his remuneration based on the recoverability on a whole.