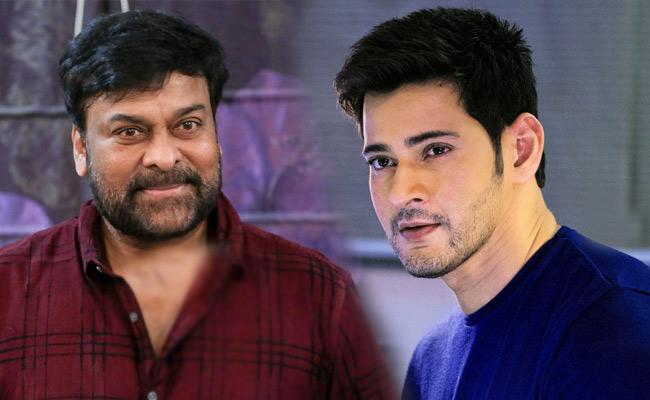 Even Megastar Chiranjeevi couldn't escape it. There are options before him but he is mulling over which decision to take. Somehow he could not arrive at the conclusion.
He is presently working on Koratala Siva directorial 'Acharya' and the project got delayed. The makers have decided to release the film in October. There is no second thought regarding the target date.
The issue before Chiru is that he has to choose between Ram Charan and Superstar Mahesh Babu.
Mahesh Babu has no objection to act in Chiranjeevi's film. Moreover, he has tremendous respect and affection towards director Koratala Siva. He treats Koratala as a friend. If the movie features Megastar and Superstar, the craze will be phenomenal.
This is one aspect..
But we can't say that a suitable script for the Megastar-Mega Power Star combo will come in the future. If father - son duo acts in a film, 'Acharya' will become a memorable film because it going to be first time for them to act together in a full-fledged movie.
If Ram Charan acts in this film, before RRR is doubtful. No one knows whether Rajamouli agrees to such proposal. There is no information that Chiranjeevi-Rajamouli discussed over this.
There is another interesting aspect.
If the makers choose Mahesh Babu for this film, they have to consider his fan following. Koratala has to take care of his character elevation and importance. If Koratala surely takes care of it, then, how mega fans react to such importance?
Moreover, the makers should pay 25-30 cr remuneration for a period of just 25-30 days.
If they go with Ram Charan, there won't be issues with elevations and importance because he is also a mega hero. And the remuneration of 25-30 cr will not go out of the mega camp.
Several discussions are going on like this now. On the other hand, there are reports that Mahesh will go through surgery in the USA. Considering all these things, Megastar is unable to take a final call.