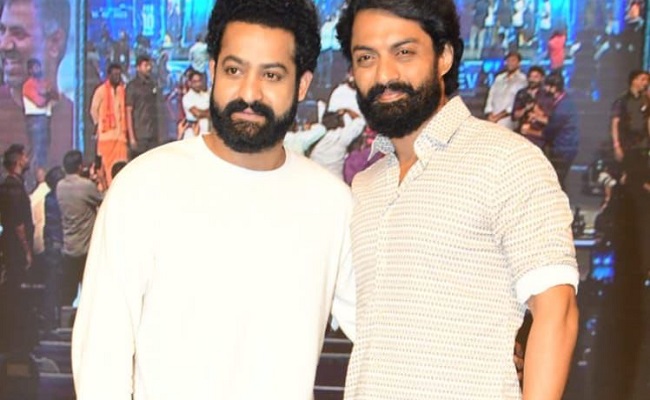 Jr NTR and Kalyan Ram share a strong brotherly bond. Whenever Jr NTR decides not to attend an event, Kalyan Ram follows suit without hesitation.
Yesterday, the topic of discussion revolved around Jr NTR's absence at the 'NTR Centenary Celebrations.' However, it is noteworthy that even Kalyan Ram did not attend the event.
A few weeks ago, we witnessed Jr NTR and Kalyan Ram coming together for the 10th-day ceremony of Tarkaratna. Unfortunately, they were deliberately overlooked by Balakrishna.
Now, regarding the 'NTR Centenary' event, it was reported that although Jr NTR received an invitation through Nandamuri Ramakrishna and event organizer Janardan, he chose not to attend.
Sources claim that Balakrishna did not personally call Jr NTR, unlike the other heroes whom he invited personally.
Whether or not Jr NTR would have attended the event had Balakrishna called him is a separate matter. However, according to sources, Balakrishna and his associates prioritized their own satisfaction.
They preferred Jr NTR's absence at the event, but they also wanted to maintain a favorable public image. Therefore, they extended the invitation for the sake of public record, so as not to be seen in a negative light.
Regardless of the reasons behind their absence, it is notable that both Jr NTR and Kalyan Ram did not attend the event. This indicates that Kalyan Ram is the only person within the entire Nandamuri family who maintains the tighest bond with his brother Jr NTR.