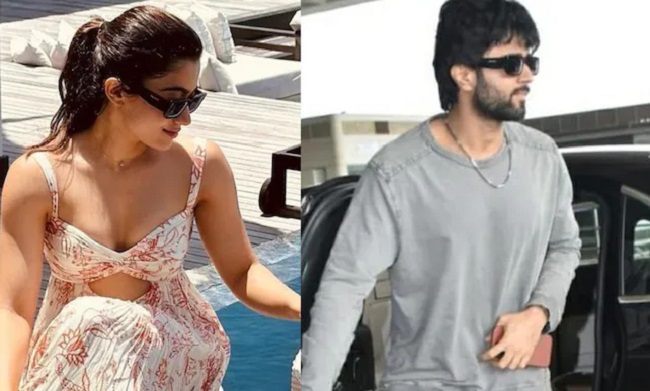 Rashmika Mandanna and Vijay Deverakaonda flew to Maldives celebrating a vacation.
Though they didn't pose together, the netizens are digging out the evidence to say that both are moving and staying together.
In the most expensive private resort, the actress is seen wearing a balck goggles.
The netizens made it clear that the goggles belong to Vijay Deverakonda as he was seen with the same accessories before flying to Maldives.
"An actor and an actress moving together is a culture brought down from Bollywood by this pair. Rashmika and Vijay are in fact disturbing the conventional stand of the Telugus with this premarital honeymoon. They prove to be wrong examples if they don't get married soon", wrote a netizen named Ananta Lakshmi on Facebook.
Well, Vijay or Rashmika never declared that both are in a relationship. We have to see what is in store down the line.