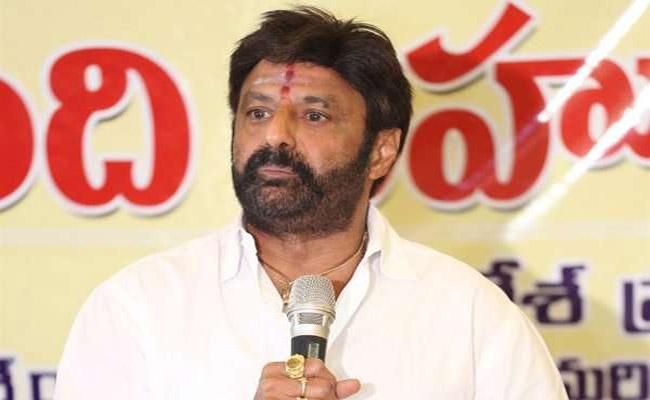 The other day, senior actor and Telugu Desam Party legislator from Hindupur assembly constituency in Anantapur district Nandamuri Balakrishna expressed his anger over not being invited to the meeting of Telugu film personalities with Telangana cinematography minister Talasani Srinivasa Yadav and later with chief minister K Chandrasekhar Rao, to discuss the issue of resumption of shootings for films and television serials.
While doing so, Balakrishna sought to know whether these film personalities had gone to the minister to discuss distribution of lands. His comments triggered angry reactions from some film personalities.
Especially, actor-producer-politician Naga Babu, brother of Chiranjeevi, fumed at Balakrishna saying the latter was not the king of film industry, but just one of the heroes.
Demanding that Balakrishna should hold his tongue and withdraw his comments on land dealings, Naga Babu said the actor should tender an unconditional apology.
Inquiries revealed that Balakrishna had received some specific information that the land issue had indeed come up for discussion during the meeting between the Telugu film personalities and the Telangana government.
According to sources, KCR is learnt to have told the film personalities that the Telugu film industry should look at converting this Corona crisis into an opportunity.
"Because of the situation in Maharashtra, the chances of Bollywood recovering in the near future are very bleak. We have to take advantage of the situation," he reportedly said.
The chief minister is learnt to have told them that the government would allocate about 1,000 acres of land on the city outskirts, which the industry heads could think of developing it into an ideal location for shootings, besides establishing studios with new technologies.
May be this land allocation offer from KCR has come to the notice of Balakrishna and he was upset for not being part of this proposal.
He seems to have grown suspicious that his co-stars are lobbying with the government without taking him into confidence. That could be the reason for his outburst, say sources.
CLICK HERE!! For the In Depth Updates on all the OTT Content