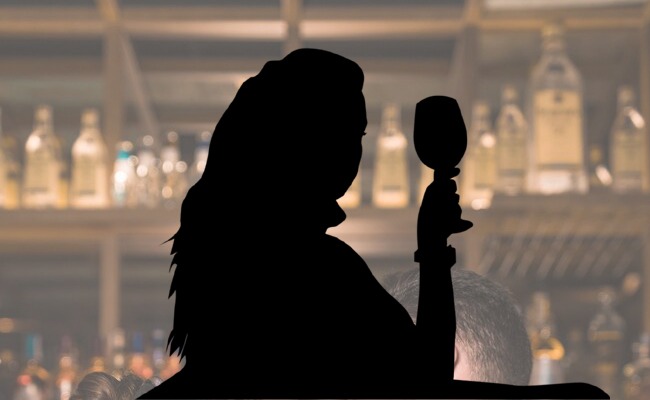 Late-night parties are quite common in Tollywood. The celebrities don't need an occasion to party, all they need is the gathering of their friends.
Most celebrities try to be in their senses after boozing to avoid unnecessary problems, but some lose control after a peg or two.
One such incident took place at a recent birthday party. The birthday celebration is not for a Tollywood celebrity but a businessman.
This business person has close contact with all celebrities due to brand associations and endorsements.
A top female anchor is one of his 'close friends. She mingles with all of them at such parties. Of course, she doesn't go beyond hugs and pegs.
She, however, reportedly lost her control after two or three glasses and almost fell on the floor. Her friends took her to the car and sent off her safely.