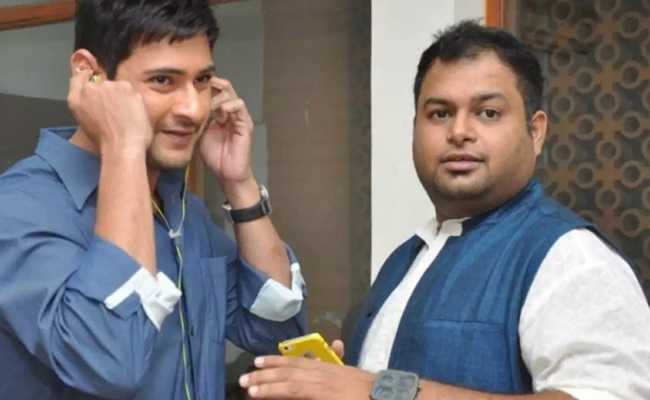 Ace music director S Thaman has been flying high for quite some time with number one status in Telugu Film Industry. Right now he is still in the same place but a top hero's anger is making him upset.
S Thaman's plight has changed after the release of Sarkaru Vaari Pata.Though he gave superhit songs like Kalavathy and Penny Penny, there is a widespread opinion that he spoiled the background score by delivering a less effective music.
Mahesh Babu has directly expressed his disappointment over the background score of the film on the day of the success meet in Kurnool. He also pointed out director Parasuram for failing to get the best RR done. Even Mahesh fans are upset about the background score.
S Thaman was supposed to go to Germany along with Trivikram Srinivas. But at the last moment Thaman's trip was cancelled. Many say that it is the decision of Mahesh Babu to keep him away.
If this is the case, will S Thaman continue with Trivikram-Mahesh Babu's project?
Sources say that he will be continued for sure as there is no other alternative. Sane minds feel that it is not a right thing to corner S Thaman in this matter.
Right now as Trivikram is handling the film, many feel that S Thaman gives the right background score as Trivikram knows how to extract the best from him.
Here Thaman has an opportunity to correct his image from the view point of Mahesh Babu and his fans.