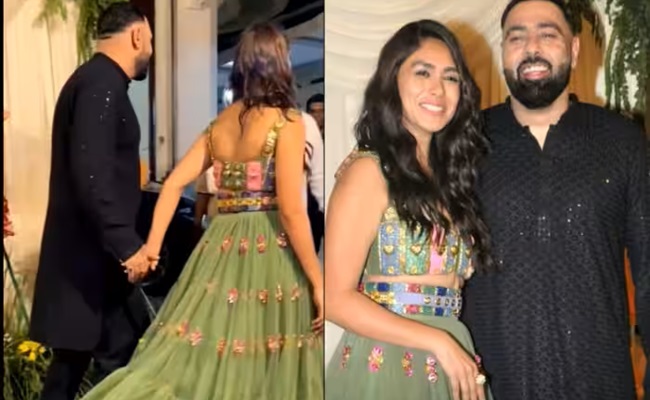 Mrunal Thakur and singer Badshah have ignited dating speculations following Shilpa Shetty's recent Diwali party.
A video capturing the two leaving the event hand in hand surfaced on social media, attracting considerable attention.
A Reddit user shared the video with the caption, 'Mrunal and Badshah yesterday at Shilpa's Diwali party. Are they dating?'
Numerous netizens expressed their reactions in the comments section.
One user exclaimed, 'I never expected them as a couple together... Wow... Really wow,' while another questioned, 'Mrunal Thakur? Tell me this is a lie.'
A netizen commented, 'No way, this can't be true. Mrunal appeared in a music video by Badshah, Good Boy Bad Girl, something something. Maybe they have been dating for a long time.'
Notably, Mrunal Thakur featured in Badshah's single 'Bad Boy x Bad Girl,' released over two years ago.
Meanwhile, the 'Jugnu' singer also made appearances in a couple of Mrunal's Instagram Stories from the Diwali party.
One photo showed the duo posing with the party host Shilpa, and another featured them alongside Kriti Sanon's sister Nupur Sanon. Mrunal captioned her picture with Badshah and Shilpa as 'Two favs' followed by glitter and heart emojis.
It's worth noting that earlier this year, Badshah was rumored to be tying the knot with his longtime actor-girlfriend Isha Rikhi.