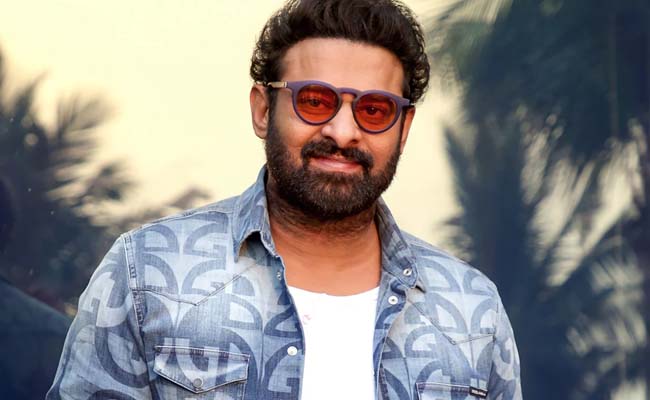 Prabhas is the nation's big star. Will anybody say 'no' if given the opportunity to produce his film?
But DVV Danayya backed out from producing the proposed film starring Prabhas in the direction of Maruthi, as per hearsay.
There is a talk that Danayya paid an advance of Rs 50 Cr to Prabhas for this film. Prabhas is supposed to dedicate one week in a month for this film.
But due to several commitments of Prabhas right from the shooting of Projekt K, dubbing of Adipurush and Salaar, the film with Maruthi is under pause.
But for reasons unknown, suddenly Danayya backed out from this project. So now the search for a producer is 'On' again. There should be a producer who can give Rs 50 Cr advance to Prabhas and wait for his blessing.
There is a talk that UV banner was in the idea of taking over this project in the partnership of an OTT platform.
But it looks like that didn't work out and so the opportunity went to a big distributor cum producer who made it clear that he cannot commit for this project without having clarity on when Prabhas would join the sets.
Now a big banner has come forward to take up this project. The production house scored a big hit recently and so they are in the process of making this film with Prabhas.
Only the producer is going to change and the rest of the things remain the same.