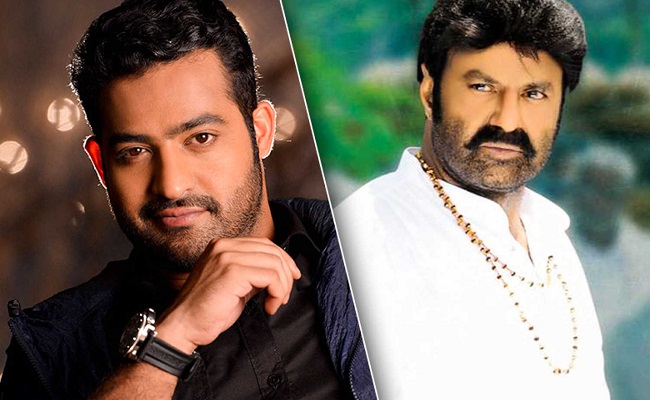 'Unstoppable', hosted by Balakrishna is the most successful show on the AHA platform and now its going with its continuation as Unstoppable 2.
Sources say that it is going to be a family show this time. Balakrishna will be chitchatting with Chandrababu and Lokesh in an episode and then the next one may host Chiranjeevi and Ram Charan.
It was also planned to host NTR and Kalyan Ram as a pair initially after the consent of Balakrishna. NTR also has expressed his consent to join the show and get interviewed by his uncle Balakrishna.
But now Balakrishna is saying a firm 'no' to host NTR after the NTR Health University issue. It is known that NTR equalled Sr NTR and YSR in one of his tweets which didnt go well with any one of the Nandamuri clan.
Keeping all this aside, it was also leaked that the pair of Pawan Kalyan and Trivikram Srinivas were also invited to this family show. Well, how come those two become a family? Whats cooking up? Many are laughing at this.
Trivikram and Pawan are no way related to each other as family members as far the world knows.