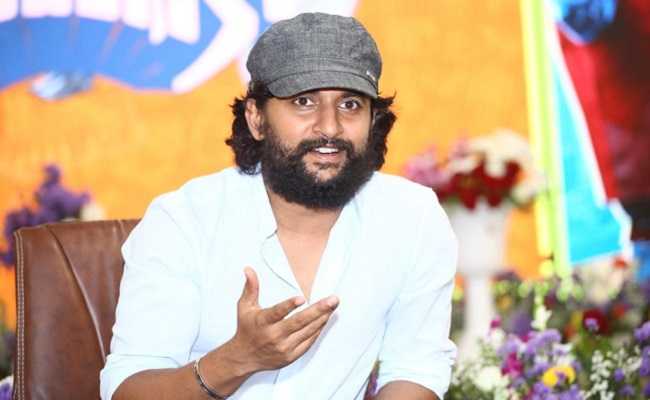 'Ante Sundaraniki' was released and started its run. Keeping the good and bad in the film aside, the industry sources say that the film fetched a fat amount for Nani.
Until before this film, Nani had been taking a remuneration of Rs 9 Cr to Rs 12 Cr but with this film he climbed up to Rs 15 Cr.
There is a reason behind this. The film was made with a reasonable budget and the locations were two houses, a cafeteria and a few scenes in USA and Kerala.
All put together the cost of the film was less than Rs 25 Cr but it was marketed at around Rs 50 Cr. So, Nani has taken a remuneration of Rs 15 Cr.
After this, 'Dasara' is coming up with a huge budget of Rs 60 Cr. That doesn't mean Nani is compromising and taking a remuneration of Rs 6 Cr or Rs 7 Cr. He is given a regular paycheck.
This means, if the producer comes up with a budget, he should either invest in the film or pay the hero. This is the case not only with Nani but almost all of the heroes.