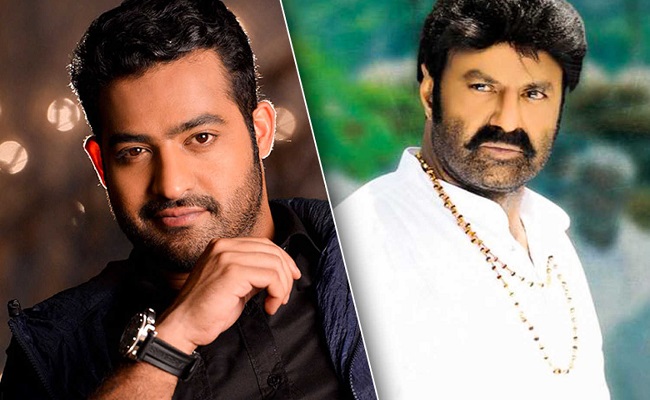 The absence of Jr NTR at the NTR Centenary celebration in Hyderabad has become a bigger news story than the actual event itself.
It was reported that Jr NTR couldn't attend the event due to a pre-planned program on the occasion of his own birthday, which fell on May 20th.
Sources suggest that Balayya did not personally invite Jr NTR over the phone, unlike the rest of the Nandamuri family members who fulfilled their part.
This lack of a personal invitation from Balayya led Jr NTR to consider sending a video message to be played from the stage, but Balakrishna prevented even that from happening. Overall, Balakrishna and Jr NTR do not have a good relationship.
Balakrishna and Chandrababu were of the opinion that Jr NTR should stay away from the event as much as possible, as they believed he would overshadow them and steal the entire spotlight. They wanted the event to focus solely on Chandrababu Naidu.
Furthermore, Balakrishna and Chandrababu were concerned that if Jr NTR received any encouragement, he could pose a threat to Lokesh's political future. So they could successfully keep him away from the event with half baked invitation and disregard.