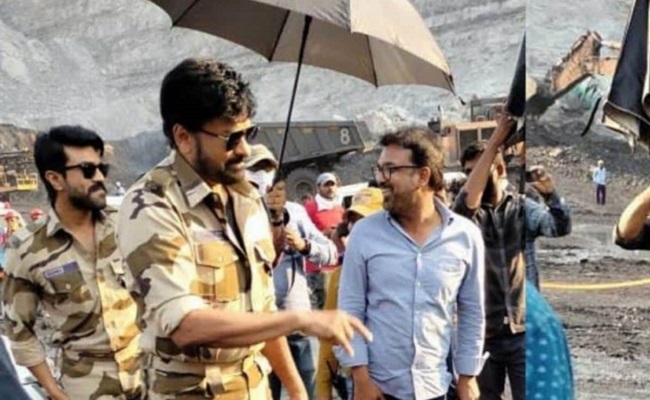 "Acharya" is the film that is in production for quite a long time. Koratala Shiva is making this film in the combination of Chiranjeevi and Ram Charan.
Now with the second wave of Corona pandemic, the situation of this film is in doldrums. Niranjan Reddy is the producer.
Though the title card shows as "Konidela Presents" inside sources say that this is only for the branding sake, but both Chiranjeevi and Ram Charan get huge remunerations.
Now the entire risk is on the shoulders of Koratala Shiva, because he is the one who looks into all the marketing issues of his films. He has his own team of distributors. He sells the rights of the film only to them.
It was rumored that owing to the business related to "Bharat Ane Nenu", there was a rift between him and producer Danayya.
But now, to avoid such situations, producer Niranjan Reddy has made an interesting agreement with Shiva Koratala.
As per the agreement, Niranjan Reddy has to be paid around Rs 5 Cr as producer's fee and the rest of all the business headaches should be borne by the director.
Though this is a tempting offer for Koratala Shiva considering the size of the film, the second wave of the pandemic is putting him in a restless situation. The interests incurred on finances will be on the head of Koratala now.
Both Chiranjeevi family and Niranjan Reddy are cool in this matter as they are not going to lose anything.