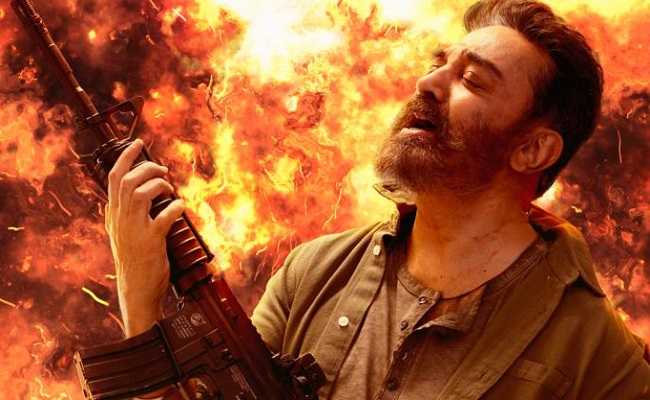 "Vikram", Kamal Haasan's first film in four years, is one of the few movies which is going to earn profits in the Telugu states in recent times. The action drama is on the verge of achieving break-even status.
The film showed impressive collections on crucial Monday as well. In many areas in Andhra, the film registered houseful boards.
The film collected Rs 98 lakhs (share) within four days in the Uttarandhra region. The distributor bought the film for Rs 1 crore for this region.
The distributor of Krishna and Guntur territories bought the rights for Rs 1.08 crore, and the movie already raked in a share of Rs 95 lakhs in four days.
East Godavari and West Godavari regions collected Rs 38 lakhs and Rs 21 lakhs respectively.
Ceded region collected Rs 90 lakhs in four days. The film needs to collect Rs 10 lakhs more to reach the break-even stage here.
In Nizam, "Vikram" raked in Rs 2.60 crore in four days, fetching double the profits here. All in all, the film is all set to bring profits to all distributors in the Telugu states.