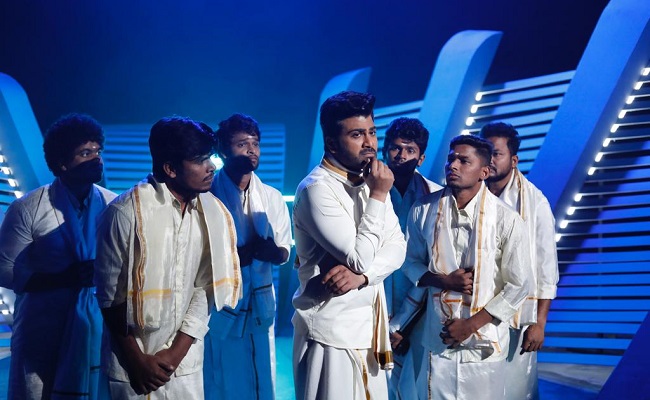 Last weekend, two Telugu films premiered at the USA box office. Sharwanand's "Aadavallu Meeku Johaarlu" (AMJ) could not capitalize on the pre-release hype. However, the film performed better on Friday and Saturday.
The family drama grossed about $240k in its opening weekend. For a Sharwanand starrer, this opening can be considered decent. But the film also features Rashmika who is more popular. But she could not bring the audience to the theaters.
AMJ received a thumbs down from the critics.
#AMJ Thu: $55,774 Fri: $68,710 Sat: $71,175 Sun: $40k (apprx) Total Gross: $240k apprx
Pawan Kalyan's "Bheemla Nayak" has not shown any growth after initial hungama. The collections in the second weekend are so low. It could not collect even 100k dollars in the entire weekend. The total gross stands at $2.4 million and is a profitable film for the overseas distributor.
With the arrival of 'Radhe Shyam' in the coming weekend, "Bheemla Nayak" will not have any chance in the theaters.
#BheemlaNayak: 2nd Wknd – Fri: $34k Sat: 46k Sun: 22k (appr) Total Gross: 2.4M
Ali Bhatt's 'Gangubai' grossed about half a million dollars in its second weekend. The total gross stands now at approximately $2.2 million. It started with low numbers but added a huge haul with strong word-of-mouth.