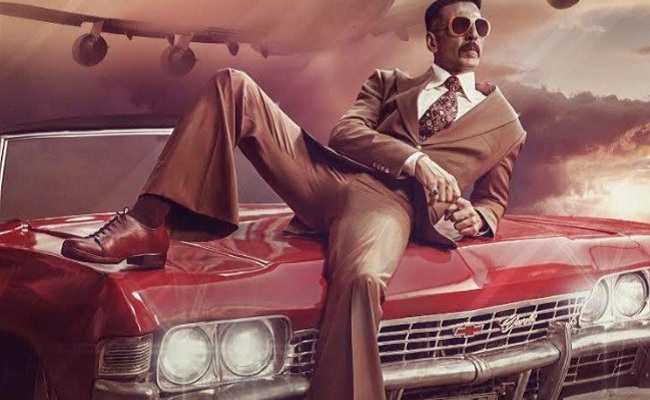 The situation of cinema in theatre is grim in spite of hit talk for films in Hindi and Telugu.
Last week, Akshay Kumar's "Bell Bottom '' was released and received huge praise from all sections of the media and public who have watched it. But the pity is the collections are very meagre and highly insulting to the stardom of Akshay Kumar.
Generally Akshay's film garners Rs 20 Cr collection on the first day of release but this film 'Bell Bottom' couldn't cross the Rs 2 Cr mark. This was one of the all time lowest collections in the entire career of Akshay Kumar.
Next coming to the Telugu film industry, it was Raja Raja Chora starring Sri Vishnu that bagged a unanimous hit talk. But surprisingly even this film is not making any collections. The plight of this film collection wise, is on par with that of any other below average or flop film.
The film SR Kalyana Mandapam that made some hit noise also became silent within a couple of days.
This implies that the public in the entire nation is not ready to throng at the theatres like they did after the end of the first wave of the pandemic for Krack, Jathi Ratnalu and Uppena. After the end of the second wave, the people are not yet ready to come out and watch the films in theatres.
Whoever was the small count of the audience that came to the theatres to watch the recent films are either film journalists or youngsters. The regular family audience didn't step out even to watch the films like Bell Bottom. That's a pity.
Apart from this the piracy is also killing the film. Just after the four days of the release of SR Kalayana Mandapam, its piracy print with HD quality has come online. That's another reason for the downfall of collections for this film.
Same is the case with Raja Raja Chora. The piracy print of this film is being seen in many smart phones across the state.
Why would anybody come to the theatre if this is the situation? The small films are dying a bad death in theatres despite getting positive talk. It is in fact very expensive to promote a film in theatres.
The trade analysts are saying that theatres cannot give oxygen to the industry so it is better to shift onto the OTT completely.
Click Here for Latest Direct-to-OTT Releases (List Updates Daily)