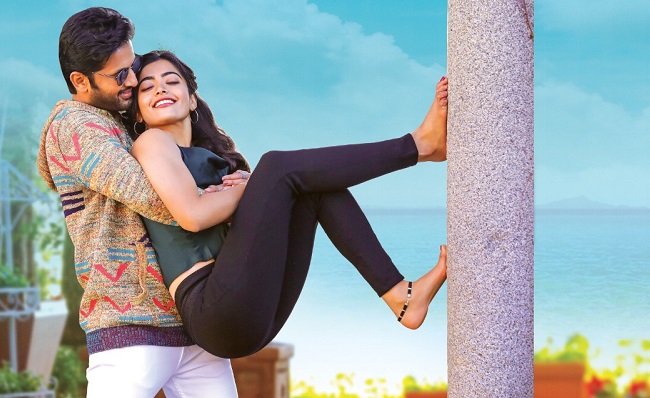 Nithin's Bheeshma is having an amazing run in domestic and overseas markets. The film directed by Venky Kudumula has already reached breakeven mark in overseas.
Bheeshma accumulated a distributor share of 4.37 cr on the third day in the Telugu states and the total first weekend share is 14.89 Crores. The film has already recovered 85 % of the investment in first weekend itself.
Bheeshma has accomplished breakeven in few areas in Telugu states such as Nizam, Guntur and East. The film is expected to recover the full investment in other areas as well in next 2 days.
Given that no noted film is releasing in near future and the film has repeat value with hilarious entertainment, Bheeshma is set to emerge as a blockbuster at the worldwide box office and career-best film for Nithin.
Producer Naga Vamsi hits jackpot with another film under his production banner becoming a commercial hit.
Here is area wise share list:
3 Days -3rd Day
Nizam: 5.93C - 1.83C
Ceded: 2.24C - 72L
Vizag: 1.79C - 58L
Guntur: 1.37C - 35L
East: 1.20C - 28L
West: 0.88C - 17L
Krishna: 0.92C - 33L
Nellore: 0.48C - 11L
Total 14.89 CR - 4.37C