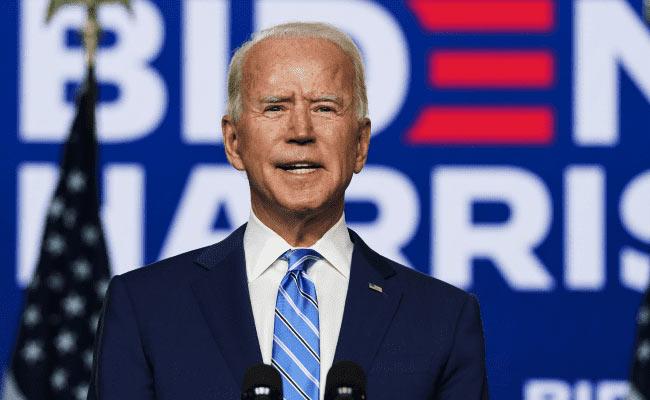 In the days to come, the foreign and economic policies of Democratic nominee and former vice-president Joe Biden, who once believed in having greater "engagement with China," will be keenly watched by the US as well as the rest of the world. The closely contested elections reflected that a large number of Americans indeed endorsed incumbent president Donald Trumps 'America First' principle.
The 77-year-old Biden, the oldest to take over as President, who is unlikely to seek a second term, will find it difficult to alter Trump's agenda which had been under constant scrutiny and criticism. However, Biden and Vice-President Kamala Harris could adopt a more nuanced strategy, especially related to critical issues such as immigration and trade.
India and US elections
India-US relations will remain unaffected, foreign policy analysts said. According to Pramit Pal Chaudhuri, India-US relationship is bipartisan and about 90 per cent of the policies will remain the same. "Biden may prove to be more beneficial for India as he is expected to take a slightly more flexible stand on immigration and trade though Trump had given access to defence technology to the Narendra Modi government while taking a hard line on China. Trump had called China out like no other leader did," Chaudhuri said, adding that India and the US have also been actively involved in the QUAD squad along with Australia and Japan.
Washington has also provided "strong and unambiguous" support to New Delhi during the border crisis on the Line of Actual Control (LAC).
Sanjaya Baru, distinguished fellow, United Service Institution of India and the Institute of Defence Studies & Analysis, told IndiaNarrative.com that the many Democrats had raised concerns over Prime Minister Narendra Modi's handling of the Kashmir issue and treatment of minorities may resurface. "Though there will no major policy change, Modi and his team will have to work to build the same relation, but had Trump come to power, it would have simply been a continuation."
The questions of human rights and treatment of minorities will come up which India will have to address, Baru said.
Harris, who had skipped the Howdy Modi event at Houston, has been vocal about the Kashmir issue. "We have to remind the Kashmiris that they are not alone in the world. We are keeping a track on the situation," Harris had said in a statement last year.
Shakti Sinha, director at Atal Bihari Vajpayee Institute of Policy Research and International Studies, said that Biden could in the immediate term adopt a softer China policy. "We will have to wait and watch, but it is possible that in the short term Biden adopts a soft China policy, though eventually, Democrats would not be able to toe the line especially with China's recent aggression and human rights violation," Sinha noted.
Harris as President in 2024?
Speculations are also rife on whether Harris will play a bigger role as Biden's deputy than earlier vice presidents, especially considering his age.
Chaudhuri noted that since Biden, by his own admission, is likely to be a one-term president, Harris, who is seen as a Left sympathizer, will play a larger role in the government and eventually be a presidential candidate for the 2024 elections. "Harris is already a presidential candidate in waiting," he said.
India on a strong wicket
Overall, India is on a strong ground despite Kashmir, which has been a thorny issue internationally for decades, though New Delhi has allowed no third party interference in the matter. India, with its size and voice internationally, will play a critical role especially in the wake of China's aggression.
The US would like to expand its economic integration with India through increased trade and investment, against the backdrop of its conflict with China.
Of late, Biden too has registered his displeasure with China. He called Chinese President Xi Jinping a "thug" who "has a million Uyghurs in 'reconstruction camps'. Both Trump and Biden, while campaigning, tried to outdo each other in trying to show their toughness on China.
Once the dust settles, it is to be seen what route Biden-Harris adopts in the next few months.
(This content is being carried under an arrangement with indianarrative.com)
Click Here for Latest Direct-to-OTT Releases (List Updates Daily)