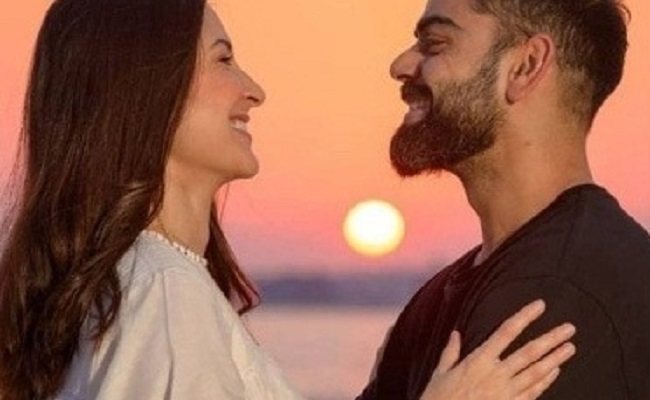 It's been over five years that Bollywood actress Anushka Sharma tied the nuptial knot with Indian cricketer Virat Kohli. But, their fans have always been curious over how the love took its course and most importantly how the two met given that they come from different sectors and industries.
Recently, Virat shed light on his first interaction with his wife in a casual chat with his former Royal Challengers Bangalore team-mate and close friend AB de Villiers on his 'The 360 Show'. Kohli revealed that he was nervous meeting Anushka for the first time and was shaking ahead of an advertisement shoot.
Kohli said on the podcast, "I remember this was 2013, I was just named captain for the Zimbabwe tour. My manager came to me and told me that I was going to shoot with Anushka Sharma. As soon as I heard this, I was so nervous. Like how the hell am I gonna do this. I was really nervous".
The Indian batsman also remembered cracking an unamusing joke about her heels when they met for the shoot but eventually hit it off after a few get-togethers.
"Out of nervousness, I didn't realise how tall she was. So the first thing I told her when I saw her heels was, 'Didn't you get anything higher to wear?' and she was like 'Excuse me?' It was so bad, I was so nervous. But then I figured out that she was a normal person and when we got talking, I realised our background was so similar. From there on, we became friends and then gradually we started dating, it didn't happen instantly," he added.