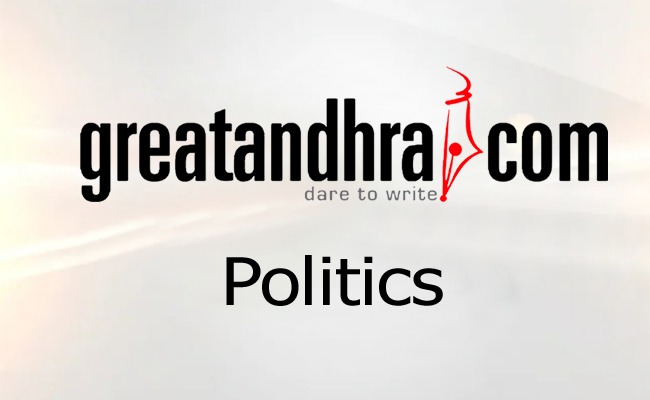 Well, 'Reddy Garu Poyaru' is the film title announced by Ram Gopal Varma a week ago. And don't come to conclusion that 'Naidu Garu Muncharu' is its tagline. This is about the situation we are seeing in Andhra Pradesh at present.
There is no second thought in saying that there were only three big leaders for Telugu people till now- NTR, YSR and Chandrababu. NTR raised the pride of Telugus. YSR kept Telugu people united. When both of them passed away, Chandrababu Naidu thrown entire pride to dogs.
It is needless to say about the influence Chandrababu Naidu has in national level. But Naidu didn't focus on Telangana state earlier. Neither he was clear on separate state nor on united state. He wanted to eat the cake on both sides. Thus he confused Telugus in both the regions.
Moreover, he spent all his time focussing on YS Jagan. He used all his powers to come back to throne again.
Naidu was always in fear that Jagan may enthrone at any time if elections come. But dramatically, situations changed and as Naidu was not alert he dumped entire state and the pride of Telugus.
And earlier to this when YSR was alive, things were in complete control. The state has grown up vehemently in all sectors and he could even control the whims of the high command with his able administration in the state. Even the Telangana movement was subsided for quite a long time in his rule. But his sudden death turned very expensive for Telugus. Feeble Chief Ministers appointed by High Command gave way for T- movement in big way. Finally the state was divided.
Before YSR, it was NTR who can never be forgotten by Telugus. He brought real identity for Telugu people and also resulted in huge pride for the state. But he was stabbed by internal politics within his party.
The above article is from the banner of greatandhra weekly tabloid this week.
Greatandhra tabloid that has been 25000 circulation per week has covered the following highlights in this week's issue:
Chiranjeevi's Overaction
Bakkodu Telangana Techchindu
Deal Value Between BJP And Congress
Lip to Lip Kiss Is Not Bitter
Tamanna In Sajid's Net
..and many more
Click here for this week tabloid
Click Here for Latest Direct-to-OTT Releases (List Updates Daily)