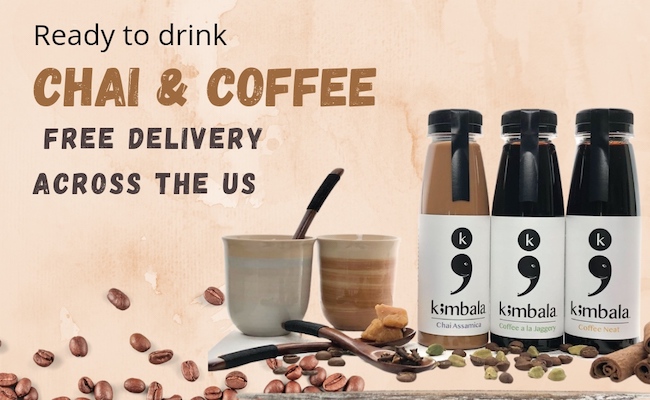 Chai is the most preferred beverage for South Asians, especially Indians. Ask an Indian what is close to their heart, and it'll take them no time to blurt out the name of their favorite chai. Regardless, getting that desi chai in foreign countries like the USA seems next to impossible. Not everyone can master the perfect proportion of milk, sugar, and tea to create this magical potion. But we've got good news!
Quicklly now delivers authentic ready-to-drink chai and coffee kit craving their favorite beverage in the USA. We know how hard it can get when you long for that strong dose of your beloved Assam Chai or Masala Chai but don't find the taste anywhere.
With Quicklly, you can order ready-to-drink chai and coffee in just a few clicks. They also offer free delivery all across the US. Quicklly also serves Chai & Coffee Concentrates that have to be mixed with milk and will be ready in an instant to quench your thirst.
Natural Ingredients and Authentic Taste
Quicklly brings to you ready-to-drink chai and coffee kit that are prepared with 100% natural ingredients ensuring high-quality beverages that you can indulge in without worrying about anything. These beverages do not contain any preservatives, artificial flavors, or shelf stabilizers. They are prepared with locally sourced ingredients like Assam black tea leaves, milk, cardamom, sugar, coffee, chicory root, and jaggery.
The proper proportion of ingredients in the chai and coffee kit creates the divine and authentic taste that you've been missing for so long. The blend of desi ingredients like Assam tea leaves and jaggery formulates a taste that makes one reminiscent of home.
This Chai and Coffee packed in a bottle is everything you need to go about your day. Whether you want to have it for tea time or while you're on your way to the office, open the bottle and enjoy the harmonious blend of tea that will tease your taste buds. It is an all-prepared beverage that does not require heating or the addition of any other ingredient. Just ready to be gulped anywhere anytime!
Chai & Coffee Concentrates for You
For those who want to prepare this beverage with authentic ingredients, Quicklly serves Chai and Coffee Concentrate Kits. Enjoy these concentrates by mixing them with your choice of milk. If you're looking for a tea with a hint of coffee, the Dirty Chai Concentrate on Quicklly is the one for you. Prepared with the fusion of tea leaves and coffee, it is the perfect boost of energy you will need to get through the week.
With Quicklly, consuming your favorite beverage in a land far away from home is now a seamless task. What's more? Well, you don't have to spend a good portion of your time preparing your favorite drink or worrying about the proportion of the ingredients to create that perfect taste. Quicklly has it done for you! So head over to their website and order your chai and coffee kit today!
Content Produced by Indian Clicks, LLC
Click Here for Latest Direct-to-OTT Releases (List Updates Daily)