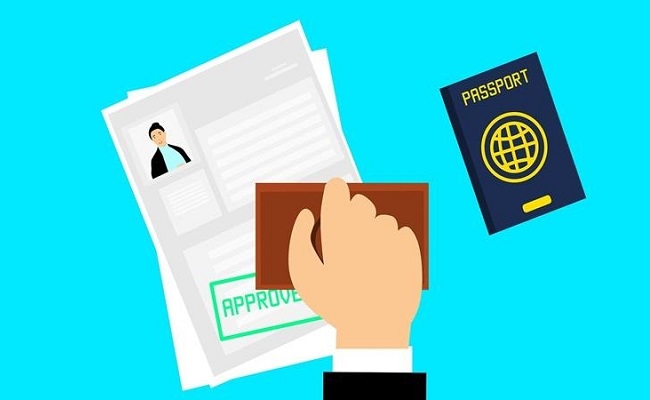 The low annual limit for US H-1B work visa petitions is currently the main problem facing employers trying to secure foreign-born talent, according to a new research.
The H-1B visa denial rates have returned to low levels following the administration's losses in federal court during former President Donald Trump's last year in office, the National Foundation for American Policy (NFAP) said in a new study released on Thursday.
In April 2022, the US Citizenship and Immigration Services (USCIS) reported employers submitted over 483,000 H-1B registrations, almost 400,000 above the 85,000-annual limit for H-1B petitions.
The denial rate for (new) H-1B petitions for initial employment in FY 2022 was 2 per cent.
The rate declined during the final year of the Trump administration after judges declared many of its H-1B-related actions unlawful.
This led to a legal settlement and changes to restrictive immigration policies that resulted in the denial rate for new H-1B petitions for initial employment in FY 2021 dropping to 4 per cent -- far lower than the denial rate of 24 per cent in FY 2018, 21 per cent in FY 2019 and 13 per cent in FY 2020.
The research, based on data from the USCIS H-1B Employer Data Hub, also found that Amazon had the most approved H-1B petitions for initial employment in FY 2022, with 6,396, followed by Infosys (3,151) and TCS (2,725).
The 85,000 new H-1B petitions allowed each year for companies represent only 0.05 per cent of the approximately 165 million people in the US labor force.
An H-1B petition is often the only practical way to hire a high-skilled foreign national, including an international student.
At US universities, more than 70 per cent of full-time graduate students in electrical engineering and computer and information sciences are international students.
A 2022 NFAP study found 55 per cent of America's startup companies valued at $1 billion or more have at least one immigrant founder, illustrating the importance and contributions of immigrants to the US economy.
"Despite the end of the Trump administration's restrictive immigration policies that made US companies less competitive in the global battle for talent, companies in America still must deal with the low annual limit on H-1B petitions and employment-based green cards," said Stuart Anderson, NFAP's executive director.
"These and other policies encourage employers to send work and people outside the US and make it difficult for many talented people to pursue their dreams in America," he added.