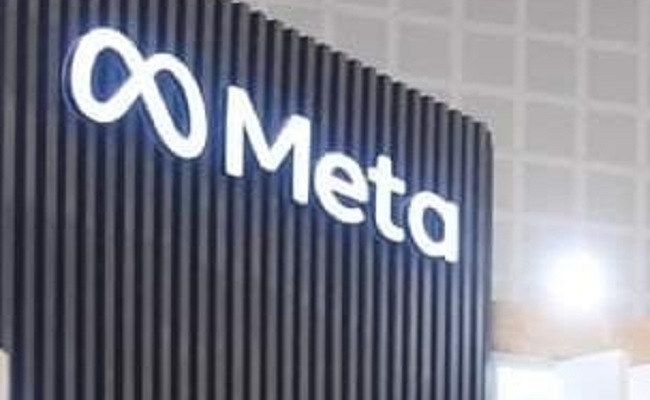 An Indian-origin tech executive from Singapore has filed a lawsuit with the California's Civil Rights Department accusing Meta of racial discrimination that cost her promotions and work opportunities.
Vaishnavi Jayakumar, 36, who joined Meta in January 2020 after stints at Disney, Google and Twitter, said she was punished for asking how to move up the ranks at Meta, left out of opportunities, and layered under less experienced colleagues.
"I've never felt more keenly that as an Asian woman, I'm destined to be a worker, I'm not destined to be a leader," Jayakumar wrote in a recent LinkedIn post, adding that last month she faced "a retaliatory termination at Meta disguised as a mass layoff".
As the head of youth policy at Meta, Jayakumar was responsible for managing a team that provided guidance on age-appropriate policies and product features across all of Meta's apps.
"Everything went well for the first two years. I worked hard with my colleagues to improve the wellbeing of youth on Instagram and other Meta services, and received positive feedback," Jayakumar said in her long post.
However, after two years when she enquired about a path to promotion, she said she faced the familiar "bamboo ceiling" that Asian-Americans encounter.
According to Jayakumar, her manager suddenly began giving racially-coded negative feedback, claiming she wasn't senior enough for leadership, even though Jayakumar claimed she had more experience than other candidates.
Jayakumar's complaint referred to a 2022 study by Ascend, a network of Asian and Pacific Islander professionals, which said that 49 per cent of Meta's workforce is Asian but only 25 per cent of its executives are Asian.
Meta fired more than 11,000 employees at the end of 2022, followed by another 10,000 roles in another round of mass layoffs in March this year. Jayakumar's complaint is just one among the rising number of lawsuits filed by Asian Americans in the tech industry calling for action against long-standing racial prejudice in Silicon Valley.
According to USA Today, Jayakumar is demanding that Meta make policy changes, from tracking the rates of promotion for Asian Americans to training managers in tropes and stereotypes about Asian American employees.
Meta has so far declined to comment.