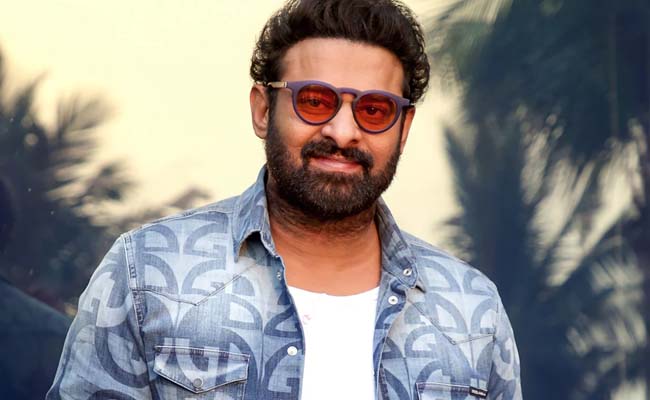 The fans of Prabhas who saw him in Ayodhya were disappointed. They felt the pain to see Prabhas struggling to get down through the steps. He was seen taking the support of two people.
Many know that he has a problem with knees and got rid of it. But now everybody has realized that he is still suffering.
When enquired the reasons for his suffering, the situation is pointing to his Bahubali days. It is known that both Rana and Prabhas worked hard and spoiled their health for Bahubali.
While Rana suffered the kidney ailment due to heavy duty exercises, Prabhas suffered his knees. Rana came out from the perilous state of health and now Prabhas is still suffering.
Though a knee surgery is suggested, he has been postponing it to avoid it and so managing with injections. He has to go all the way to Italy to get these injections done.
The reason for choosing the motion capture method for Adi Purush is Prabhas' health. Maruthi's film is also happening as Prabhas need not struggle much during the shoot.
On the other hand, both Ram Charan and NTR also suffered severe back pains and other problems with rope sequences during the action sequences.
It should be understood that heroes are prone to spoil their health severely with Rajamouli's films.
#Prabhas Suffering From Knee Problems#Adipurush pic.twitter.com/tlnBwEDmgG

— greatandhra (@greatandhranews) October 3, 2022