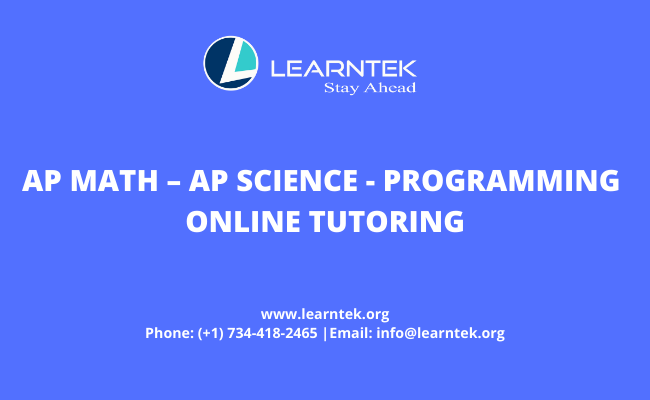 Benefits of taking AP Courses in High School.
AP (Advanced Placement) Courses: Many high school students choose to take AP courses due to their benefits while in high school, in college applications, and beyond. According to the College Board which administers the AP tests, "AP Gives students the chance to tackle college level work while they are still in high school and earn college Credit and placement.''
Benefits of AP Classes: More than a million students in America take AP courses because of the several benefits they provide. AP courses will…
- Increase student's chances of being admitted into top colleges.
- Challenge students more than regular high school classes and prepare them for the demands of college.
- Help students to obtain scholarships.
- Enable students to receive college credit before starting college (if they score a 3 out of 5 or higher on the related exams).
- Increase the likelihood that students will graduate earlier than normal time, thereby allowing them to save the money those extra semesters in college would cost.
At LEARNTEK, we offer Online Interactive Live Courses on the following Advanced Placement Courses.
- AP Calculus AB
- AP Calculus BC
- AP Statistics
- AP Economics
- AP Computer Science A
- AP Computer Science Principles
- AP Biology
- AP Chemistry
- AP Physics 1
- AP Physics 2
- AP Physics C - Mechanics
- AP Physics C - Electricity and Magnetism
- Geometry
- Pre-Calculus
- Pre-Algebra
- Algebra - 1
- Algebra - 2
- Python for Juniors
- JAVA for Juniors
Key Features of AP Classes:
- Online Live Interactive Classes (ZOOM)
- Qualified & Experienced Faculty.
- 1 ON 1 Sessions.
- Access to Class Recordings.
- Weekday Evening Sessions
- Weekend Morning / Evening Sessions.
https://www.learntek.org/ap-classes-online/
Start Date: Monday, September 26, 2022
For more information, please contact.
Email: [email protected]
USA: +1 734 418 2465
Content Produced by Indian Clicks, LLC