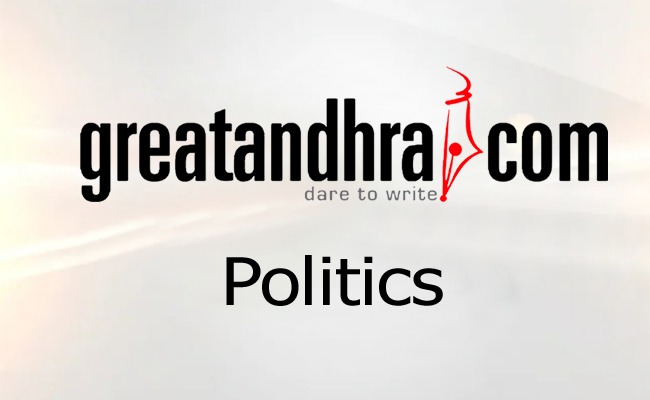 BAWARCHI BIRYANI POINT - BIGGEST INDIAN RESTAURANT CHAIN IN USA, CONTINUES ITS LEGACY!!!
Bawarchi Biryani Point, the # 1 Indian Restaurant Chain in U.S.A humbly thanks all our customers for your outstanding response to all Bawarchi Biryani Point locations across USA. Starting our journey in Dallas, Texas, Bawarchi Biryani Point is one of the fastest growing restaurant chains in USA.
Thanks so much for making us the BIGGEST INDIAN RESTAURANT CHAIN in USA with more than 40 LOCATIONS spread across all corners of America, from Atlantic to Pacific. This was possible ONLY due to the overwhelming support from our Customers and nothing makes us happier than having happy customers.
Please kindly check for our LOGO when you visit any of our locations.
We take great pleasure in announcing that by 2017, Bawarchi Biryani Point will be already in places like Dallas, New Jersey, Atlanta, Tennessee etc. We will have MULTIPLE Bawarchi Biryani Point locations in all major metros very soon. Year after Year, this consistent growth was possible due to the phenomenal response from our Customers for Bawarchi's Mouthwatering Food and Exceptional Service.
Renowned for the most Authentic Biryani and Indian food in the United States, Bawarchi Biryani Point stands out as the first indian restaurant in USA serving over 30 varieties of Biryani's and to name a few of our Biryani Specialities - Avakai Biryani, Military Biryani, Natukodi Fry Biryani, Ulavacharu Biryani, Gongura Goat Biryani, Srimanthudu Biryani, Panasapattu Biryani, Mirchi Biryani, Benz Biryani, Kunda Biryani, Haseena Biryani, Chicken Dum Biryani, Mutton Dum Biryani, Kheema Dum Biryani etc.
Bawarchi Biryani Point has become a TRADEMARK for Biryanis across USA and is the DESTINATION POINT for best biryanis in USA. Along with Biryani specialties, Bawarchi Biryani Point speciliazies in traditional speciaities like -> Maharani Royyala Pulav, Ragi Sangati, Natukodi Iguru Pulav, Mangalagiri Mutton Pulav, Kakinada Kodi Pulav and many more.
Bawarchi Biryani Point maintains its taste and consistency by our best recipe and Spice formulae. Bawarchi came up with several signature dishes and set a benchmark in Restaurant Camaraderie with lots of biryani varieties.
Continuing the effort, we are striving hard to launch more new recipes and serve different kinds of dishes to the customers. Bawarchi Biryani Point isn't just about food -- it's about family and our traditions.
Our CUSTOMERS are our BIGGEST STRENGTH and that is because we deliver delicious food with amazing Service. Eating at Bawarchi feels like being at HOME or in a neighborhood diner of India. Our employees know service comes first and we focus on being friendly, courteous, accurate and quick. That's why Bawarchi Biryani Point always believe in one saying "The Food you love and the Tradition we follow"
Bawarchi Biryani Point also greatly involves in many charities, supported several causes across the country and also sponsored many local and national events in the past. Bawarchi Franchise worked hand in hand with the community for several service initiatives.
Bawarchi Biryani Point provides CATERING orders throughout the country. We catered to more than 15,000 people in National conventions and very regularly, we do catering for many BIG and SMALL events across USA. Bawarchi Biryani Point provides catering to all types of events - Personal, Public or Business Events.
Bawarchi Biryani Point locations across USA serve close to a MILLION CUSTOMERS every month. Bawarchi Biryani Point is very happy to announce our upcoming new locations: Tampa & Jacksonville (Florida), Fort Collins & Superior (Colorado), Cumming (Georgia), Columbus (Ohio), Naperville (Illinois), Ashburn & Herndon(VA), Los Angeles, Bay Area. The Renowned chain, which has been alluring food lovers in several American cities, is looking forward to expand to even interiors of America.
Opening a new Bawarchi Biryani Point location is so seamless and smooth since our franchise team involves in every step of opening a restaurant and will guide you in everything to make it easy for you.
We are very happy to let you know that many successful entrepreneurs across USA are part of Bawarchi Biryani Point locations across the country. From Bawarchi Franchise, we sincerely thank all the owners of Bawarchi Biryani Point locations across the country.
If you want to open a Bawarchi Biryani Point location, please reach out to us at: [email protected] OR 469-995-9443.
Mr. Kishore Kancharla and Mr.Ramanaidu Suryadevara, Bawarchi Biryani Point Franchise Owners expressed immense happiness about the tremendous response to all Bawarchi Biryani Point 40 locations across the country and mentioned that – "It has been our aim to bring the authentic South Indian tastes to the Indian community, we take inspiration from our Customers who love our food so much and the overwhelming response from our customers is our Motivation and Driving Force. We want every Indian food lover in USA to try out our scrumptious dishes and be part of Bawarchi family."
#BestBiryaniUSA & #GoogleOfBiryani are some of the few hashtags widely used by our Bawarchi Biryani Point lovers.
We invite you all to our upcoming locations and request your blessings to those new locations as well. Bawarchi Biryani Point looks forward to serving you and anticipates your continued support!!!
Please visit us on the web at: www.bawarchibiryanipoint.com || www.bawarchirestaurants.com
THANKS AGAIN!!!
FOR FRANCHISE INQUIRIES CONTACT: [email protected].
Press note released by: Indian Clicks, LLC