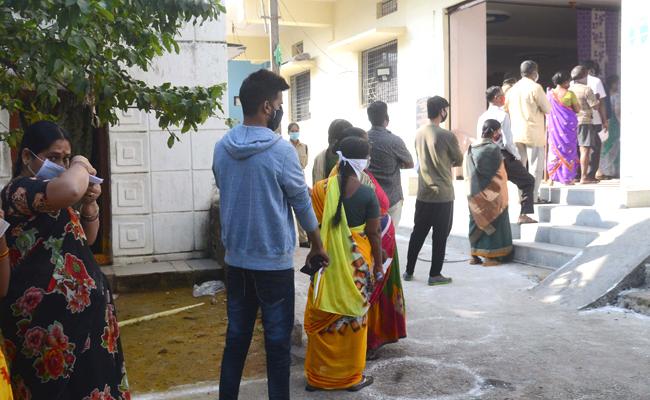 Whenever there is polling for any election, it is quite common for the election authorities announce the polling percentage every one hour.
The presiding officer of a polling station sends a signed report to the returning officer every hour as to how many votes were polled during the hour.
After compiling reports from all the presiding officers of the polling stations, the returning officer releases the figures to the media.
But for the last few elections, a strange phenomenon is being witnessed.
The election authorities are withholding the declaration of the polling percentage in the last hour in the name of technical reasons and also in view of the people standing in queue at the time of closure of the scheduled polling hours.
However, experts say it is no big deal to count the number of people still standing in queue at the closing hours, because they are issued the polling slips and so, the presiding officer does not need more than five to 10 minutes extra to calculate the polling percentage.
Yet, the election authorities withhold the last hour polling percentage for several hours.
In the last assembly elections in Telangana, the final polling percentage was released only after 36 hours, leading to the suspicion that there could be manipulation of voting or rigging or even change of voting machines secretly to benefit a particular party.
In the Tuesday's polling for the Greater Hyderabad Municipal Corporation elections, too, the same thing has happened.
While the authorities released the polling percentage figures, division wise, up to 5 pm normally, the figures after 5 pm were released only after midnight and again updated on Wednesday morning.
While the polling percentage till 5 pm on Tuesday was 35.76 per cent, the figures at 6 pm were not released even till midnight. At around 12.20 am, the authorities indicated to the media that the final polling percentage was 45.71, which all the media carried.
But by 7 am on Wednesday, the figures changed again and the overall polling percentage shot up to 46.6, creating a lot of doubts as to how can figures change so drastically.
"How can one expect such a massive turnout of over 10 per cent voters in a span of one hour? There is definitely something fishy," an analyst observed.
Click Here for Latest Direct-to-OTT Releases (List Updates Daily)