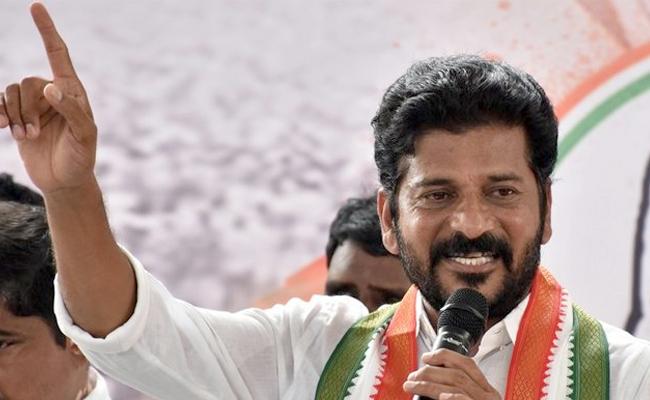 It looks like All India Congress Committee president Sonia Gandhi is preferring Malkajgiri MP and working president of Telangana Pradesh Congress Committee A Revanth Reddy as the next PCC chief.
It was evident from the way the Congress president deputed a team of legal experts led by Supreme Court senior advocate and Congress general secretary Salman Khurshid to argue a case filed against Revanth Reddy in connection with unauthorised usage of drones to film the farmhouse of Telangana Rashtra Samithi working president K T Rama Rao at Janwada village in Ranga Reddy district recently.
Though it is a small case that would result in imprisonment for a maximum period of one month, the fact that Sonia chose to send a battery of senior lawyers led by Salman Khurshid to argue in favour of Revanth itself shows how much importance she is giving to him, despite a lot of complaints from other Congress leaders.
The high court heard three different petitions filed in favour of Revanth Reddy. Khurshid said it was a small case and it is already more than a week since he was jailed.
"What is the point in considering the bail application after the completion of one-month jail term?" he asked.
The high court sought to know from the police as to why sufficient notice under Section 41A of CrPC was not given to Revanth before arresting him.
What is more interesting is that the Congress MPs, following the direction of Sonia Gandhi, had given a notice to the Lok Sabha speaker for an adjournment motion on the arrest of Revanth Reddy. They alleged that the TRS government was trying to deny him bail, so that he could not come in public.
This itself shows Sonia Gandhi has taken Revanth issue seriously. Going by the kind of importance she is giving to Revanth, there is every possibility that he might be chosen to become the next PCC president.