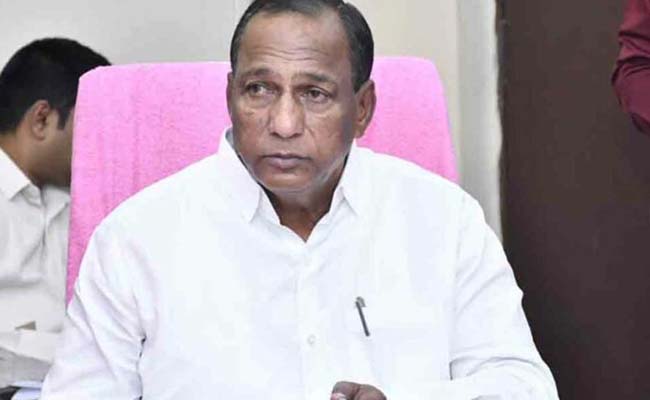 A minor revolt of sorts has begun in ruling Bharat Rashtra Samithi, which is a rare phenomenon, against one of the senior ministers in chief minister K Chandrasekhar Rao's cabinet on Monday.
At least five BRS MLAs – Mynampalli Hanumantha Rao from Malkajgiri, Arekapudi Gandhi from Serilingampally, K P Vivekananda from Qutbullapur, Madhavaram Krishna Rao from Kukatpalli and B Subhash Reddy from Uppal constituency have ganged up against state labour minister Ch Malla Reddy.
The five MLAs held a secret meeting at the residence of Mynampally to discuss the hegemony of Malla Reddy in their respective constituencies.
They are up in arms against the minister for giving directions to the district collector not to take up any works recommended by these MLAs.
They felt that the minister was not honouring the protocol formalities of the MLAs and was encouraging only his own followers from Medchal constituency, ignoring the neighbouring constituencies.
All the five MLAs later appeared before the media and openly expressed their displeasure against Malla Reddy for trying to dominate other BRS MLAs in Medchal-Malkajgiri district.
They decided to represent the matter to BRS president and chief minister K Chandrasekhar Rao with a demand that Malla Reddy be sacked from the cabinet.
Within minutes, the rebel MLAs got a call from Pragati Bhavan asking them to meet KCR.
It will be interesting to see how KCR would resolve the issue and settle the dispute.
In any case, Malla Reddy is unlikely to be sacked from the cabinet since it would send a wrong signal to the cadres, sources said.