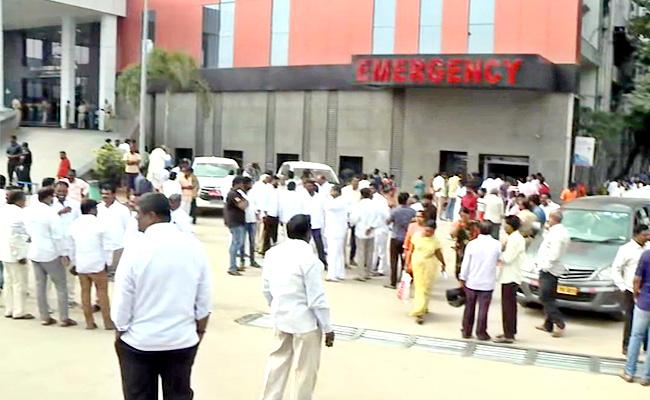 The non-stop raids by the Income Tax department on Telangana labour minister Ch Malla Reddy took an interesting turn on Wednesday, with minister's son Mahender Reddy getting admitted to hospital, complaining chest pain.
Malla Reddy accused the Central government of resorting to witch-hunt by ordering income tax department raids on his offices and residents, that caused mental agony to his son leading to his hospitalisation.
The I-T officials are carrying out searches at educational institutions and houses of the relatives of the minister in the city. The raids began on Tuesday morning and are continuing.
Malla Reddy who visited the hospital and met his son later alleged before the media persons that the I-T officials along with the Central Reserve Police Forces (CRPF) personnel attacked his son and beat him brutally.
He said the BJP was targeting him and intimidating.
"We provide education to students from economically backward families and mould their lives. We are not doing any smuggling," the minister told reporters.
Malla Reddy staged a dharna in front of the hospital, demanding that the I-T department stop the raids immediately.
The TRS workers also burnt the effigies of Modi in protest against the selective targeting of the TRS leaders.