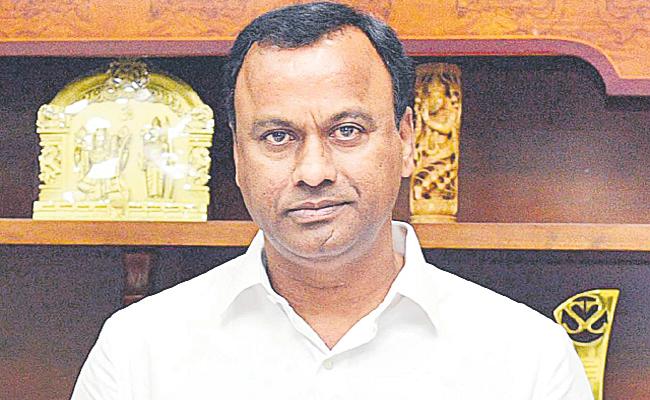 After a lot of suspense and dilly-dallying, Telangana Congress MLA from Munuode assembly constituency Komatireddy Rajagopal Reddy announced on Tuesday that he is quitting the primary membership of the party and also the assembly membership, thereby paving the way for a by-election to Munugode.
Reddy told media persons at his residence that he would soon meet state assembly speaker Pocharam Srinivas Reddy and submit his resignation letter.
With Reddy's resignation from the assembly membership, the strength of the Congress in 119-member assembly will come down to five.
The Congress party had won 19 seats in 2018 assembly elections. Of them, 12 MLAs defected to the TRS and the party lost one more seat in the by-election to Huzurnagar seat held due to the election of sitting MLA to Lok Sabha, leaving the party with just six seats.
Though Reddy did not make an immediate announcement, Reddy dropped enough hints that he will be joining the BJP soon and will contest the by-election on the BJP ticket.
"My fight is against the Telangana Rashtra Samithi government. And only the BJP is capable of ending the TRS rule in Telangana. So, there is a need to strengthen the BJP. I am confident that the Narendra Modi government would return to power for a third consecutive term at the Centre," he said.
However, he had not yet decided to join the BJP, he told a questioner. He firmly believed that only a byelection would ensure development in his constituency.
Reddy declared that he would not be criticising the Congress, despite its reported decision to take action against him.
"On what grounds would they initiate action against me? I have been a Congress man all my life and fought for the party when it faced dire situations. But the high command brought a person who had been abusing the Congress and its leaders and made him the chief of Telangana Pradesh Congress Committee (TPCC)," he said.
He said voters in Munugode constituency would understand his decision and support him as development was confined only to a few constituencies in the State.
He declined to guess whether his brother Venkat Reddy, an MP would also follow suit. "Why don't you ask him?" he questioned back.
He expressed his anguish over what he termed as a vilification campaign launched against him in social media.
He asserted that his company which is handling contracts in Chhattisgarh won the contracts in global bidding and challenged that anyone could verify the documents.