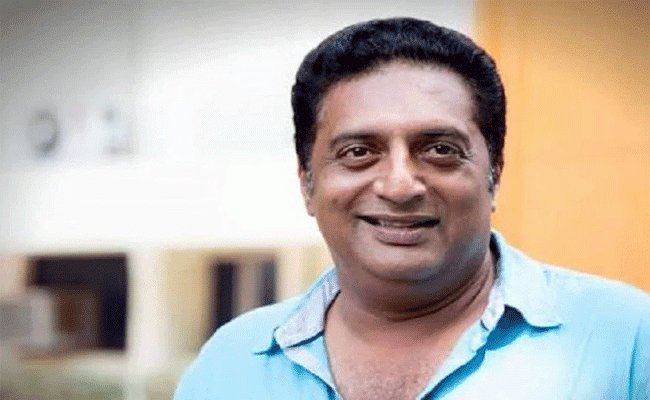 The Telangana Congress on Saturday strongly reacted to the comments made by actor-cum-activist-cum politician Prakash Raj on Congress leader Rahul Gandhi's visit to the state and his call to the people to dethrone Telangana chief minister K Chandrasekhar Rao.
Reacting to the remarks made by Rahul Gandhi at his public address on Friday that Telangana is ruled not by a CM, but by a Raja who doesn't listen to the voice of the people, Prakash Raj tweeted on Saturday: "[email protected] Telangana is governed by a visionary #KCR garu... tell us what you have to offer with your bunch of fools... #justasking"
Reacting strongly to Prakash Raj's tweet, Congress MP and former Pradesh Congress Committee president N Uttam Kumar Reddy described the actor as a "buffoon."
"If Prakash Raj is so intellectual to comment on Rahul Gandhi, why did he lose in Movie Artistes' Association elections?" he asked.
He alleged that the actor was pampering the chief minister only to get into the latter's good books, so that he would get Rajya Sabha seat.
"That is why, he is talking non-sense," Uttam said.
PCC working president T Jagga Reddy also came down heavily on Prakash Raj.
"He seems to be jobless as he has not been getting any roles in films. His glamour has faded out. So, he has been running around KCR to get Rajya Sabha ticket," he said.
Reddy predicted that a time would come when Prakash Raj himself would abuse KCR in strong words.
"He has never been in the people. In what way he is concerned with politics," he asked.