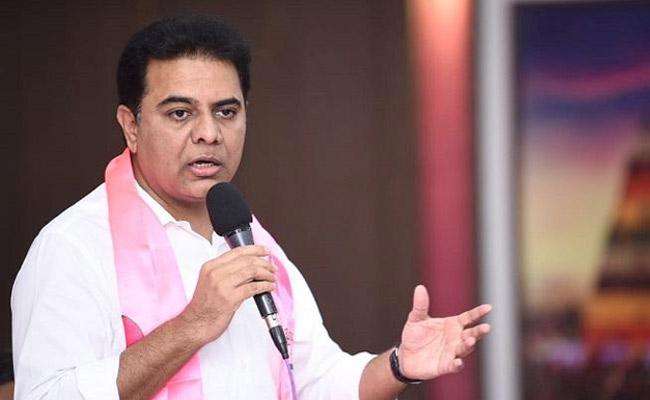 The working President of Bharat Rashtra Samithi (BRS), K. T. Rama Rao, on Friday told the voters in the Jubilee Hills Assembly constituency here to play cricket with Mohammed Azharuddin, but vote only for the BRS candidate.
Former India captain Azharuddin is the Congress candidate in Jubilee Hills, while sitting MLA Maganti Gopinath of the BRS is seeking re-election.
KTR, who held a roadshow in the constituency on Friday, advised voters to make their children play cricket with Azhar when he comes to their neighbourhood, but cast their votes only in favour of Gopinath.
Speaking in Urdu, the BRS leader asked the people if Azhar was ever seen in areas like Rehmat Nagar, Borananda or Erragadda.
"Does he even know the colonies or the problems in the constituency? Will he be seen once the election is over," he asked.
KTR also said that Azhar contested from the Moradabad Lok Sabha constituency in Uttar Pradesh, but never looked back after the election, as he predicted the same will happen in Jubilee Hills.
The BRS leader told the gathering that he is also a fan of Azhar.
"We are also fans of Azharuddin. He was a great cricketer, but not a great politician," he said.
KTR also stated that big sportspersons and filmstars won't get work done, but a common man like Gopinath will get them done.
"People gave Congress 11 chances but the party cheated them each time. Minorities are still in poverty because of the Congress," he added.
Asked the people to recall the condition of the state in Congress governance, KTR said that there were power holidays due to the current crisis and water shortage in the state, adding that the situation changed after the formation of Telangana state and after KCR became the Chief Minister.