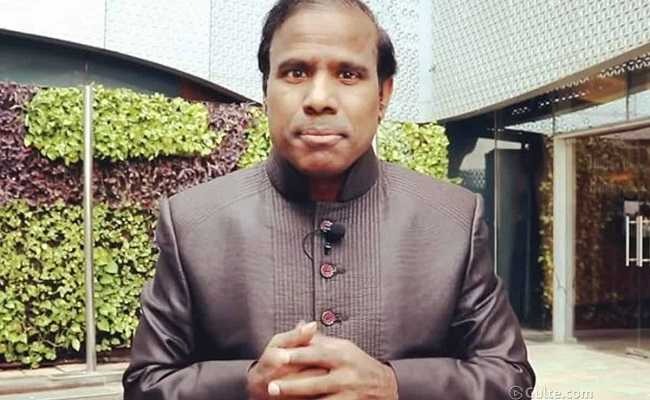 A comic character in politics, evangelist-turned-Praja Shanti Party president K A Paul, who has been travelling from district to district in Andhra Pradesh these days, has turned out to be a man of enigma.
Nobody knows what his political stand is. One day, he says YSR Congress party president Y S Jagan Mohan Reddy and Jana Sena Party president Pawan Kalyan should join his party to win the next elections in Andhra Pradesh.
The very next day, he issues a statement in support of Telugu Desam Party. At the same time, he says if the people of Andhra vote him to power, he would clear all the debts of the state and make it a rich state.
And suddenly, he says his party would contest all the seats in Telangana in the next year's assembly elections and he would be the next chief minister of Telangana.
In the same breath, he goes and meets the Bharatiya Janata Party leader and union home minister Amit Shah in New Delhi.
On Thursday, Paul appeared in Hyderabad and declared that the TRS has no chances of winning the by-election to Munugode assembly seat.
"Even if the TRS spends Rs 1 lakh crore, it cannot win the assembly seat in the bypoll," he said.
The evangelist predicted that the BJP will capture the Munugode assembly seat with huge margin.
"After the by-election, half of the TRS MLAs will quit the party and join the BJP," he said and declared that he would tour Munugode on August 19 and 20.
He also predicted that TRS working president K T Rama Rao could never become the chief minister of the state.
"He is yet to gain knowledge politically. He is still politically immature," Paul added.