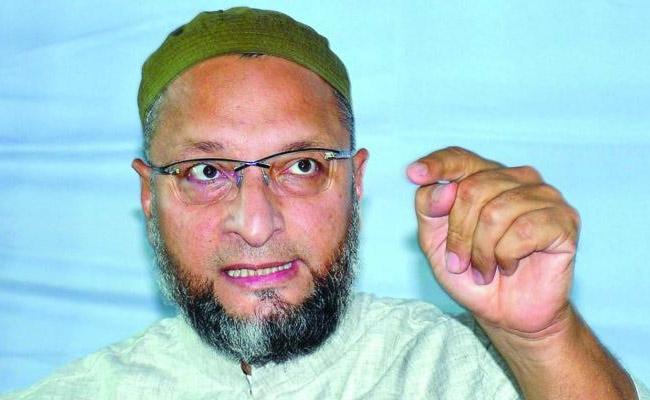 All India Majlis-e-Ittehadul Muslimeen (AIMIM) once again displayed its double standards by boycotting the Telangana assembly proceedings on Tuesday in protest against the Telangana Rashtra Samithi government's resolution requesting the Centre to confer Bharat Ratna on former Prime Minister P V Narasimha Rao.
An MIM official spokesman said: "AIMIM Party has decided to boycott today's proceedings in Telangana Legislative Assembly and Legislative Council. Our Party Cannot Support resolution and discussion on Centenary Celebrations of Late PV Narasimha Rao."
MIM, led by Hyderabad MP Asaduddin Owasi, has also been opposing the KCR government's decision to celebrate the PV's birth centenary all through the year.
The party believes that it was PV who was indirectly responsible for the demolition of Babri Masjid in 1992 by remaining silent spectator and not taking any preventive steps.
The MIM, however, made it clear that the assembly resolution would not affect the friendly relationship with the TRS.
This makes one wonder why Owaisi continues to maintain friendship with TRS president and chief minister K Chandrasekhar Rao for taking up the PV centenary celebrations knowing fully well that the latter was responsible for Babri Masjid demolition.
Interestingly, Owaisi has been opposing the Congress party despite the fact that the latter has sidelined PV by blaming him for the demolition of Babri Masjid which resulted in minorities deserting the Congress.
What is more surprising is that Owaisi has remained tight-lipped when two historic mosques in the Secretariat were demolished by the KCR government. The MIM believed KCR saying that the demolition of two mosques might have done without his knowledge.
If KCR can be excused for demolition of two mosques in the heart of Hyderabad, how can Owaisi blame PV for the demolition of Babri Masjid? Did he believe that Babri Masjid was more important than Secretariat mosques? After all, a mosque is a mosque!
The answer is simple: Owaisi has been friendly with KCR only to sustain his business interests, rather than the interests of the Muslim community!