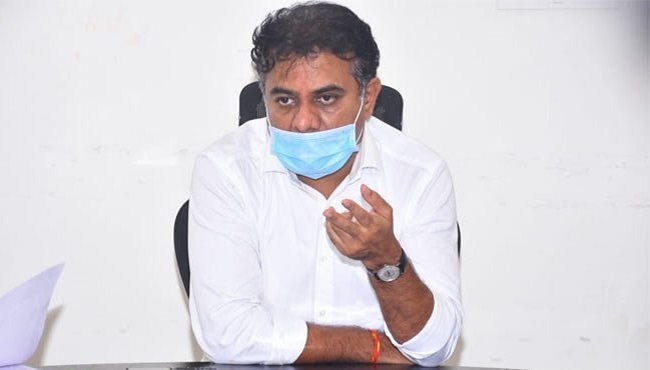 TRS working president and state IT minister K T Rama Rao took a dig at PM Narendra Modi, describing his "Atma Nirbhar Bharat" call as just a slogan, which lacks no proper substance.
"Merely coining slogans will not help the country. What is required is practical thinking and a lot of effort to achieve self-reliance," KTR said at a meeting in Karimnagar, while referring to Modi's "Aatma Nirbhar Bharat" (Self-reliant India) slogan.
He said to achieve self-reliance, India will require a lot of planning, practical approach and humongous effort to reach the objective of self-reliance.
"For example, 78 per cent of the medical devices used in the country are being imported from other counties. It shows that medical infrastructure in the country is poor, and the time has come to develop all these devices in the country," he said.
KTR described as baseless the criticism of the opposition parties on the state government's measures to check Coronavirus pandemic.
"This is the time not to do politicking, but support the government in tackling the crisis," he said.
He, however, admitted that there were some problems in handling the Covid-19 situation. The opposition, however, should not make baseless allegations without knowing facts.
"As responsible opposition parties, they should give constructive suggestions. The government is willing to consider genuine and correct suggestions from them," he said.
Click Here for Latest Direct-to-OTT Releases (List Updates Daily)