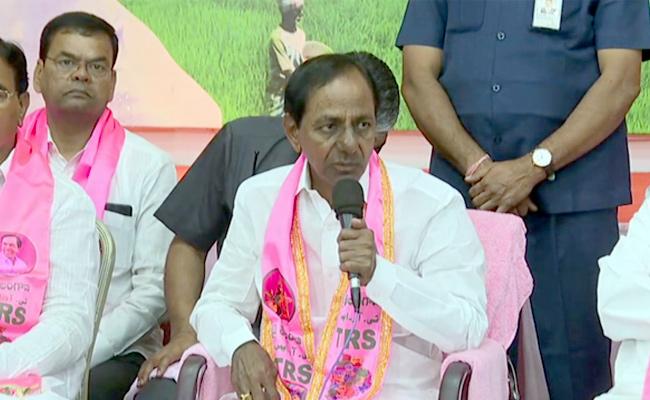 It has been eight years since Telangana Rashtra Samithi led by K Chandrasekhar Rao came to power after the formation of new state in 2014. Yet, the allotment of plots to the media persons of Telangana has remained a distant dream.
Before and soon after coming to power, KCR made tall promises to the media that he would develop an excellent township for journalists, not only in Hyderabad, but also in all district headquarters.
He gave various posts to the leaders of Telangana journalists' unions and a couple of them had even become MLAs. But the allotment of plots to the journalists has not moved an inch forward.
The reason cited by KCR was that the issue of allotment of plots to journalists by the erstwhile Y S Rajasekhar Reddy government is caught in a legal wrangle in Supreme Court and once it is settled, he would take up the plots' allotment.
And this has been the excuse for KCR for the last eight years.
The Supreme Court ordered that the plots allotted to journalists at Puppalguda and Pet Bashirabad be kept aside and no works should be taken up there, pending disposal of the case.
In fact, KCR told the journalists in the initial days of coming to power in 2014 that he would allot a separate land, other than the one caught in legal wrangle. The journalist leaders identified a piece of land at Budwel for allotment of the same to the scribes.
But the KCR government conveniently ignored the same, as the area is very prime and could be given to the IT companies. Since then, the land remains a dream for journalists.
Whenever KCR holds a press conference, it has become a common thing for journalists to raise the issue of allotment of plots and he conveniently avoids an answer saying the issue is in Supreme Court and it would be settled at the earliest. And the day never comes.
On Tuesday, too, when KCR held a press conference on the Central budget, the journalists repeated the question of the land for them and he gave the same answer.
He hoped that the Supreme Court would settle the issue in February end and by March, he would make the allotments.
But, in the meantime, the journalists came to know that the land which was allotted to them by the YSR government at Pet Basheerabad, is being grabbed by the government itself, where it wants to construct twin towers for IT companies.
It is learnt KCR's son and IT minister K T Rama Rao is likely to lay foundation stone for this Twin Towers on February 8. But no journalist dared to ask KCR about this development!