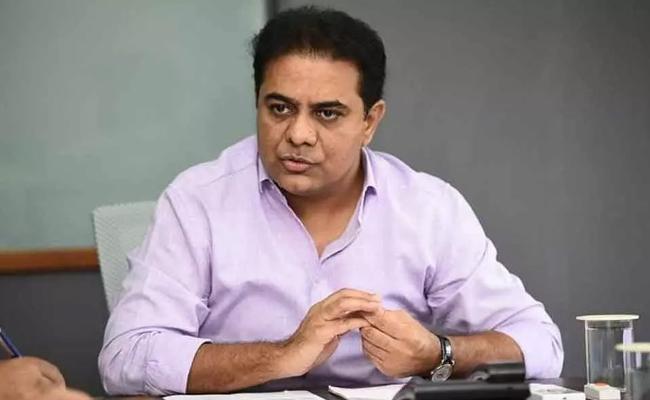 The Bharat Rashtra Samithi government, led by Chief Minister K Chandrasekhar Rao, on Saturday gave a clean chit to the Telangana State Public Service Commission regarding the latest question paper leakage episode.
After a detailed review of the latest developments at the meeting convened by the Chief Minister at Pragati Bhavan, it was decided to ignore the protests by the opposition parties regarding the question paper leakage episode.
Instead, the BRS working president and State IT Minister K T Rama Rao sought to turn the tables on the Bharatiya Janata Party, stating that there could be a deep-rooted conspiracy behind the leakage of question papers, as the main accused, Rajasekhar, an outsourcing employee of the commission, was a BJP activist.
"It appears to be a major conspiracy by some forces to defame the BRS government so as to gain political mileage. We shall not let the culprits go scot-free," KTR said.
He told reporters that the TSPSC has so far given 155 notifications and filled up 37,000 vacancies.
"It has the credibility of conducting examinations for 10 lakh people at a time," he said.
KTR said that a crime committed by two persons brought a bad name to the entire system, and there is no question of leaving the accused unpunished.
"The educated youth should not be worried. They don't have to pay the fee again for the cancelled examinations, and they can straightaway appear for the re-exam," he said.
He asserted that all future examinations would be conducted in a fool-proof manner, and coaching material would be provided online for the benefit of the contestants.