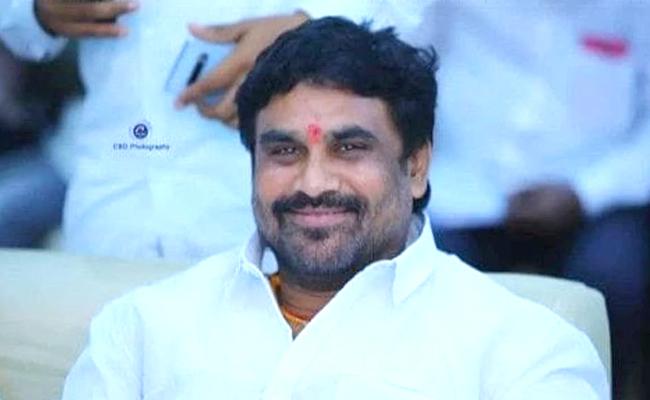 The Telangana police on Thursday arrested Vanama Raghavendra Rao alias Raghava, son of Telangana Rashtra Samithi MLA from Kothagudem Vanama Venkateshwar Rao, on charges of abetting the suicide of a four-member family.
According to reports, Raghava was picked up from his father's residence on Thursday afternoon, two days after the Bhadradri Kothagudem police named him as an accused in the suicide of Naga Ramakrishna, a petty shop owner in Palvancha, along with his wife and two daughters by subjecting themselves to burns by leaking LPG gas in their kitchen.
Ramakrishna and two others died on the spot, while his younger daughter succumbed to burns on Thursday morning. The police booked a case against Raghava based on the suicide note he had left in his vehicle.
However, on Thursday, a selfie-video of Ramakrishna recorded in his mobile phone came to light in which he attributed their suicides to the harassment by Raghava.
He alleged that taking advantage of his helplessness, the MLA's son ordered him to send his wife for a night, he wanted to settle the property dispute with his family.
The suicide note and the video triggered massive uproar in Kothagudem, with the opposition parties laying siege to Raghava's residence and demanded that Vanama be suspended from the TRS and his son be arrested immediately. They also called for Kothagudem bandh on Friday.
Meanwhile, the TRS high command took serious note of the incident. TRS working president K T Rama Rao spoke to the party leaders from Khammam and decided to take action against the MLA and his son.
Realising that he is in deep soup, Vanama released an open letter saying he would welcome any kind of enquiry against his son and any action against him if the charges were proven.
He also declared that till the investigation is completed, Raghava would keep away from the party.
Within an hour of Vanama releasing the letter, the police arrested his son and took him to Kothagudem.